Sir Alex Ferguson relishing Manchester United visit to Galatasaray in Champions League
Sir Alex Ferguson says he is relishing Manchester United's trip to Galatasaray for Tuesday's Champions League clash.
Last Updated: 20/11/12 7:05pm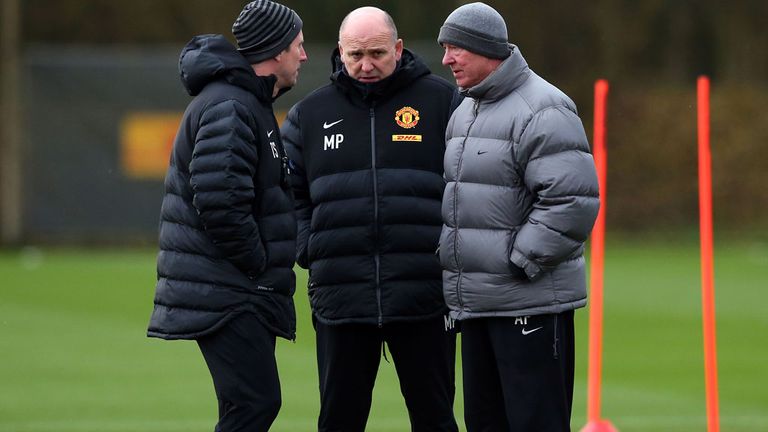 It is 19 years since Ferguson led his newly-crowned English champions into the cauldron of the Ali Sami Yen stadium and ended up crashing out of Europe amid chaotic scenes.
Their fanatical supporters were out in vast numbers again to await United's arrival on Monday night, but were left disappointed with the visitors exiting through a separate terminal.
Galatsasary now play at the Turk Telecom Arena and with United looking to defend their 100% record in this season's competition, Ferguson said: "We didn't get the greeting by the fans this time - we dodged that.
"In 1993 when we came here it was incredible. It was something new and quite frightening.
"But we've been here a few times since and we're getting used to the Turkish fanaticism and enthusiasm. It's no issue for us."
With Chris Smalling amongst those being rested for Saturday's home match against QPR, Michael Carrick is expected to partner Scott Wootton in central defence.
Phil Jones will get his first start of the season though, an important step after a back injury was followed by knee surgery.
Ferguson added: "It's a big day for Phil. He's been out all season but has done enough training to make sure his fitness is okay.
"They've all been different types of injuries and because he is young, he's still to develop physically. He's only 20 years of age so there's plenty of time for him."
Teenage midfielder Nick Powell, a summer arrival from Crewe, is also set for his first start.
"Most of them will have experience of big games and big crowds," said Ferguson.
"Obviously for Nick Powell it's completely different - he's played in front of 76,000 as a substitute but this will be his first European away game. It will be a big day for him but he has the temperament, which is important."