Sir Alex Ferguson was happy to claim win at Reading but was fuming with Manchester United's defence
Sir Alex Ferguson was delighted to win at Reading but slammed Manchester United's defending.
By Graeme Bailey - Tweet me: @graemebailey
Last Updated: 02/12/12 8:23am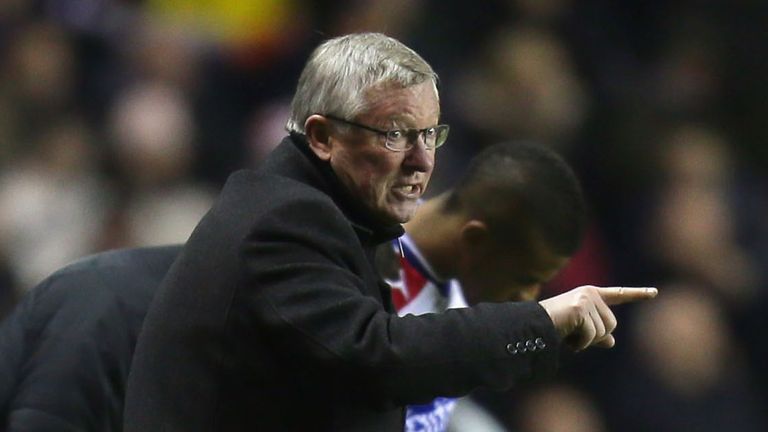 A remarkable contest at the Madejski Stadium ended 4-3 with all seven goals coming in the first 34 minutes.
United twice had to come from behind, with Reading twice scoring from set-pieces, and on the half-hour Ferguson made a tactical change as he brought on Chris Smalling for Rafael - such was his worry about the performance.
"I thought it was going to be a record score for the Premier League at half-time," he joked on ESPN - before quickly getting serious about the state of his defence.
"But it was unbelievable, poor, really bad defending the worst we have been this season, absolute worst and we need to sort that out - we will get battered, and we deserved to be battered today, but we are always scoring goals and that rescues us all the time.
"We brought on Chris Smalling and that made a big difference in terms of height and defending set-pieces although they did not get as many second half and we should have finished it off with more opportunities.
"In the middle of the first half I was saying to myself it will be a miracle to win this one the way we are defending and I am just glad we did win it."
United have now come from behind to take 21 points this season, and although happy with that Ferguson says they cannot keep performing 'rescue jobs' every week.
"It is not a question of character at all, but nevertheless you make mistakes like that, defending - it is going to be a rescue job every week and it was a rescue job today," he said.
United are now three points clear at the top, and they had already seen Chelsea and Manchester City drop points before they kicked off at Reading, but he insisted that did not make life easier.
"We knew the results of the other two of course, but you still have to win your game and today was a real cliff hanger and fortunately we got them."