Sir Alex Ferguson excited about challenges awaiting Manchester United in December
Sir Alex Ferguson cannot wait for December's matches as Manchester United look to cement their Premier League top spot.
Last Updated: 03/12/12 5:26pm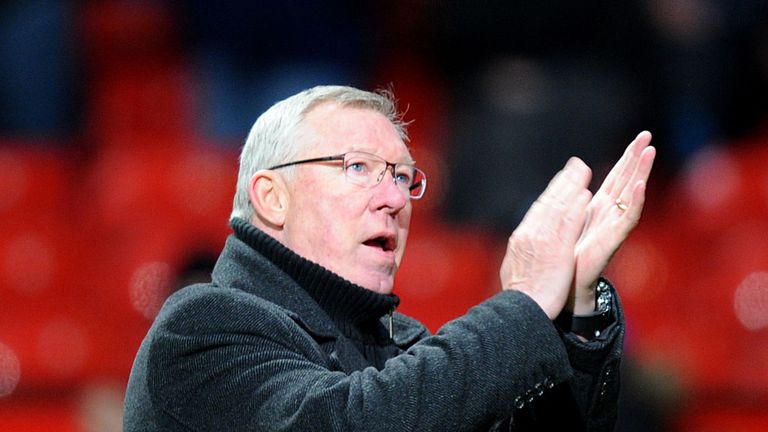 Despite their lofty position, it has been a testing few weeks for the United manager, with his fragile defence conceding 12 goals in their last eight league games.
Recovering from twice going behind to win at Reading on Saturday in a seven-goal thriller was their latest rescue act and had Ferguson claiming it had been their "worst defending of this season".
"We deserved to get battered," he added.
But on Sunday they face their biggest test so far this season with a short trip to reigning champions and arch rivals Manchester City who are breathing down their necks in second spot three points adrift.
But Ferguson is relishing the prospect and told club magazine Inside United: "It's generally a good month for us. We usually get ourselves to the New Year in a challenging position, and that's where you want to be.
"When you have the second half of the season in front of you, you know full well that pressure can affect everyone, there's no question about that. We tend to do not too badly.
"The start of the month, with City away, is a hard one, but then we've got Sunderland, Newcastle, Swansea, West Brom - we've got a reasonable programme, so we should be expected to gather some points there."
Despite the ongoing frailties at the back, Ferguson is buoyed with the improving fitness of some key players.
"We've managed Rio Ferdinand very well. Rio is doing a lot of work throughout the week to get himself ready for games," Ferguson added.
"If we can keep Chris Smalling and Phil Jones fit along with Rio and Jonny Evans - we'll see how Nemanja Vidic gets on - we'll have a far better chance."