Manchester United can cope with their current injury crisis says Sir Alex Ferguson
Sir Alex Ferguson is confident Manchester United have the strength in depth to cope ahead of the Manchester derby.
Last Updated: 09/12/12 8:56am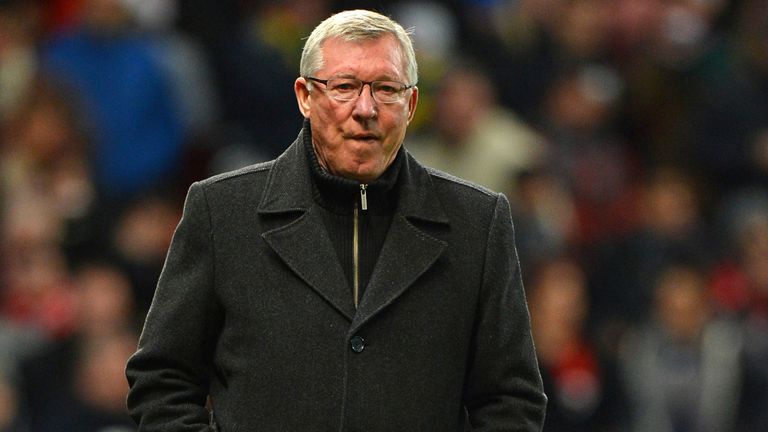 Anderson, Nani and Antonio Valencia will all miss Sunday's Etihad Stadium clash through injury while Shinji Kagawa and skipper Nemanja Vidic remain on the sidelines.
However, Ferguson is unconcerned by the absentees and is confident in the quality of the players available to him.
"I know we have some injury problems but we are not short of a squad," Ferguson told MUTV.
"I have plenty of experience to bring in. I rested Darren Fletcher against Cluj on Wednesday and just brought him on for the last 10 minutes.
"Michael Carrick will be back in. I also have Ashley Young, Wayne Rooney, Robin van Persie, Danny Welbeck and Javier Hernandez.
"That is what big squads allow you to do. You don't have every player every week. Our supporters must recognise that.
"Over the years we have had injury situations. Every club gets them. Normally you work on 10% of your squad being out every week with some sort of injury.
"That is the situation we are in at the moment but it is not desperate by any means."
Victory would open up a six-point lead on the biggest threat to their Premier League title hopes as well as delivering a big psychological boost.
"The fact City have emerged over the last couple of years, and won the league last season, you know they are going to be our main competitors, so a positive result there would be a big boost," said Ferguson.
"They are playing similarly to last year. Early season last year they did very well. But as the season progressed they were in the same place they are now.
"They are still scoring late goals, which is a strong trait if you are going to win a championship.
"It shows you that they are not going to give in. They are dangerous in the last few minutes of matches, especially Edin Dzeko, when they bring him on, so they have certain traits that are easily identifiable."