Darren Fletcher believes Manchester United have benefitted from their "fear factor"
Darren Fletcher believes Manchester United's "never-say-die" attitude can help them reclaim the Premier League title.
Last Updated: 19/12/12 3:27pm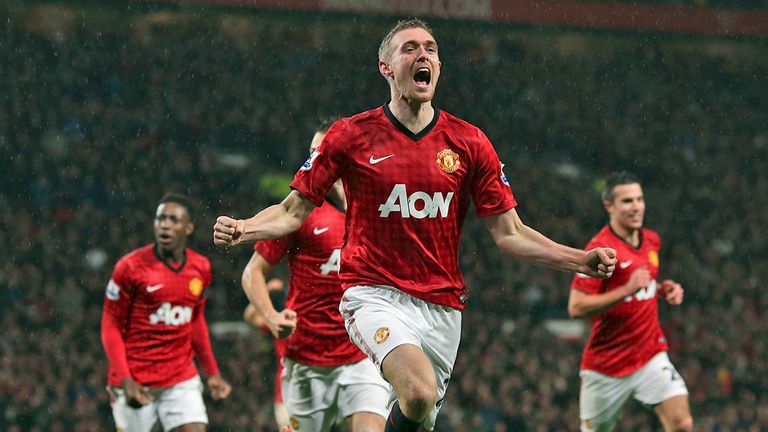 The majority of United's 14 league wins this season have come after conceding the first goal, although they have won their last two matches without being behind.
They head into the hectic festive season with a six-point lead over defending champions Manchester City, and Fletcher insisted their "fear-factor" had played a huge role in taking them to the summit.
"The never-say-die attitude is ingrained in this club," said the Scotland midfielder. "It comes from the players, who believe in themselves, and opposition teams, who fear it.
"The club has such a history of it you almost expect it to happen. We have a great bunch of players with a great attitude. We will fight right to the very end. And the history of the club definitely plays a part.
"There is a psychological factor of going into the last 10 minutes knowing United will throw everything at them. They withdraw because they realise what is coming.
"We are very patient. It is not route one and it is always with a purpose. We get the ball wide and try to create chances. Long may it continue."