Sir Alex Ferguson says the Bundesliga is closing in on the Premier League
Sir Alex Ferguson says the Bundesliga is closing in on the Premier League as the world's most exciting.
Last Updated: 20/12/12 5:19pm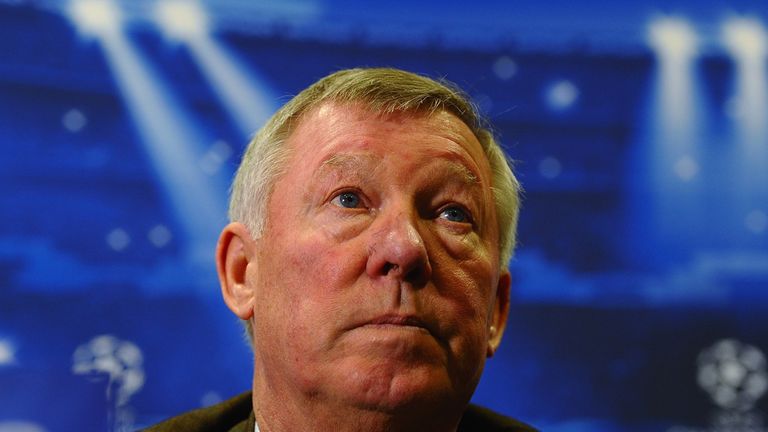 Bayern Munich, Schalke and Borussia Dortmund all topped their Champions League groups and for the first time since 1999, more Bundesliga sides than English clubs have made it to the second round. Manchester United and Arsenal are England's sole representatives in the knockout stages. Schalke and Dortmund finished above English sides Arsenal and Manchester City in their groups.
The Bundesliga has been widely praised as a successful league model with cheap ticket prices, safe standing areas and a number of quality sides, and Ferguson believes the German league offers a genuine threat to the English top division.
He told Eurosport.com: "The Premier League is still the most exciting in Europe - the great thing about our league is that anyone can beat you. It has always had that great quality and in general it is 100 per cent commitment, which the supporters recognise, but Germany is very successful at the moment also.
"The crowds there are fantastic and it is very cheap in relation to English football, which encourages supporter participation. The stadiums are great and the games are good quality with a lot of goals. Germany is creeping up but ours is still the most exciting."
Ferguson allayed worries that English teams were in decline in European football after two teams failed to negotiate their way past the group stage for the second season running, saying: "I don't think it is going to be a consistent thing. I think English teams will always be challenging to be in the later stages of the European Cup."
In a test of the quality differences between English and German clubs, Arsenal will face Bayern Munich following the second-round Champions League draw on Wednesday.