Manchester United striker Wayne Rooney hopes to find form against Newcastle
Manchester United striker Wayne Rooney has warned Newcastle he is hoping to find his best form in Wednesday's game.
Last Updated: 26/12/12 2:06pm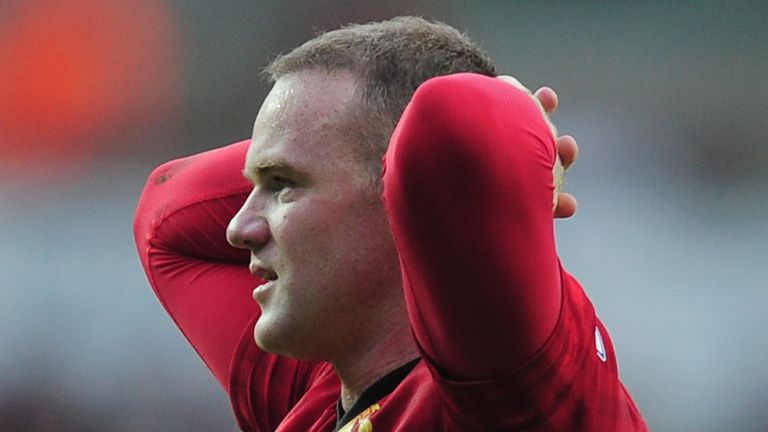 Rooney struggled to make an impact at the Liberty Stadium on Sunday and was hauled off in the second half by Sir Alex Ferguson, but he is looking forward to taking on The Magpies at Old Trafford.
Rooney said: "I could feel it was not going to be my day on the pitch at Swansea. Some days you have an off day I could feel that and I couldn't complain at being substituted.
"I think the thing about football, and especially over the Christmas period, is that you have games and this game has gone for me and it is certainly not one I will remember, but I will relish the next one."
The game is the first of back-to-back home fixtures for United - with West Brom next up on Saturday - as they look to extend their advantage over local rivals Manchester City at the top of the Premier League.
"The position we are in at the minute, it is a great opportunity to make that gap at the top of the table even bigger.
"We are still in a good position with two home games coming up.
"We need to make sure we take maximum points from them. We know it's early days and there is a long way to go, but we are in a healthy position at the moment so we need to try and keep on."