Phil Jones eyes central defensive role for Manchester United
Manchester United defender Phil Jones insists he sees his long-term future at centre-half.
Last Updated: 28/12/12 2:06pm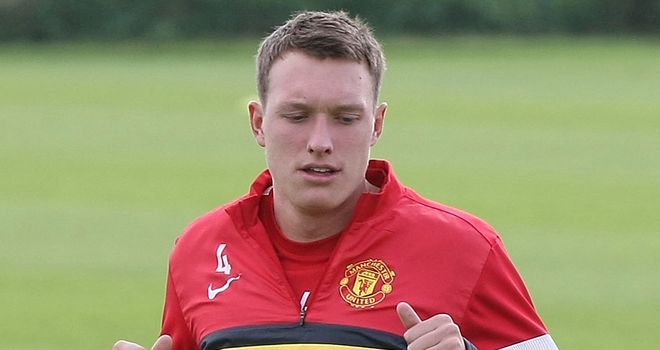 Jones, 20, has been largely deployed as a right-back and central midfielder by United boss Sir Alex Ferguson since his arrival from Blackburn in summer 2011.
The England international admits it is not easy to switch between different positions, but knows he must adapt for the benefit of his career.
However, he wants to become a mainstay in the heart of defence for both club and country.
"I've always said that my favourite position and the one I feel most comfortable in is centre-half," he told Manchester United's official website.
"But if playing in different positions helps me become a better player then that's great.
"It's never easy going into a different position. I don't kid myself that playing right-back one week and then centre-midfield the next can't be difficult to do - it's a completely different game, different circumstances and demands you adapt to it.
"If I am asked to play in a certain situation then I will play there because I enjoy playing football."