Robin van Persie earns Sir Alex Ferguson's plaudits after Manchester United win
Sir Alex Ferguson paid tribute to Robin van Persie after he sealed Manchester United's nervy 2-0 win over West Brom.
Last Updated: 29/12/12 7:47pm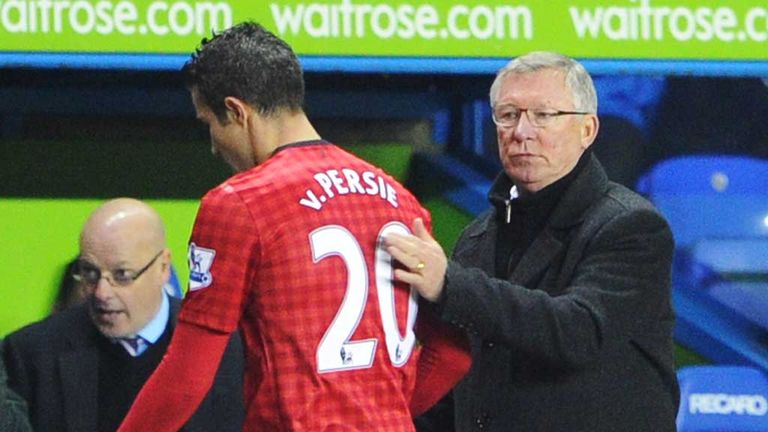 Van Persie was left on the bench at the start of the game but Ferguson called on him 25 minutes from time, with the visitors beginning to threaten.
He went on to score in the final minute, revealing a message on his shirt that read "RIP Tchuna, we will never forget you," relating to the death of a close friend of the Dutchman on Friday night.
"He is a fantastic player," said Ferguson. "He came on and changed the game for us. Every time the ball came up to him he got hold of it and turned on them.
"They were having to go back to their box all the time and he has done well.
"They were a very resilient, stubborn team. They worked really hard on their defending and closed all their ranks. You have to deal with that but the slowness of the pitch killed our speed a bit."
United head to Wigan on New Year's Day and Ferguson expects to rotate his squad again, adding: "It will be a hard game.
"Hopefully we can freshen up again. Possibly Phil Jones will be ready and Rafael will be ready. We rested Javier Hernandez, and also Ryan Giggs and Paul Scholes, so we have enough freshness to bring in."