Manchester United boss Sir Alex Ferguson says training ground secrecy is crucial
Sir Alex Ferguson says it would never be possible to gain access to United's training sessions like at Manchester City.
Last Updated: 04/01/13 1:15pm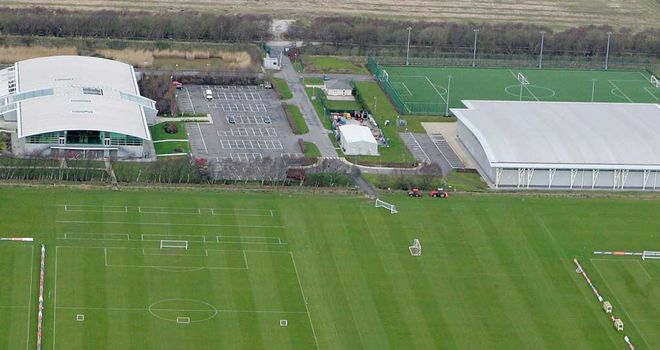 City hit the headlines after pictures emerged of a training ground fracas between Roberto Mancini and Mario Balotelli on Thursday.
City's training ground has a public pathway running alongside - offering photographers easy access - but the situation and security is entirely different at United's base, which is less than a mile away.
"You are protecting the possibility of success," Ferguson said.
"Do ICI send an email to another bio chemicals company telling them their new discoveries in drugs? Does any major company tell its opponents what they are doing? I am sure they don't.
"Unfortunately football has a media profile which means cameramen want to be at training sessions. I think that is ridiculous but it makes it very difficult for a coach to do their work because you don't know where the information can go.
"I think it stopped at Real Madrid under Jose Mourinho, but there are some places where the press are in every day. This is what they expect.
"I know it happens in Italy. I don't know how you can do your tactical work.
"Fortunately, at our place, we can guard against it to a decent degree."
Ferguson then joked: "Sometimes we get a photographer wandering over in the woods - but we can put wolves in there!"