Manchester United boss Sir Alex Ferguson not concerned by Rio Ferdinand's contract
Manchester United manager Sir Alex Ferguson insists he has no worries over Rio Ferdinand's contract situation.
Last Updated: 05/01/13 10:00am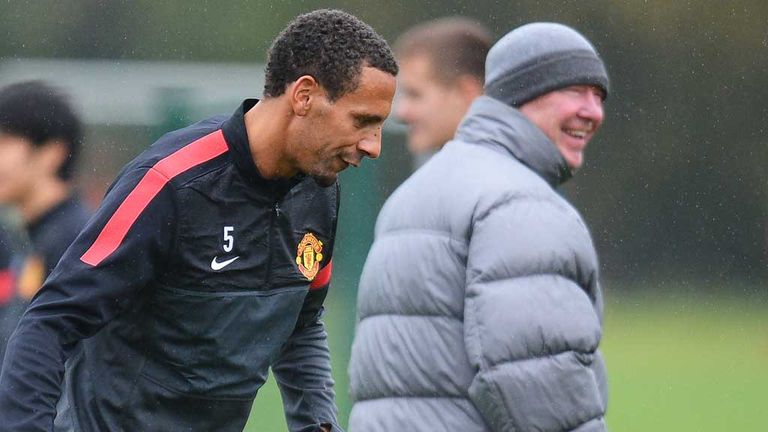 The long-serving defender's present deal at Old Trafford expires in the summer and he can negotiate terms with another club during January.
Ferdinand is reported to be attracting interest from both the United States and Far East, but Ferguson is confident the 34-year-old will not rush into a decision.
"We are not panicking about that," said Ferguson. "I don't think Rio wants to leave and, as I have said before, he can play on.
"I don't think he has the same issue with his back that he had a couple of years ago. It is manageable now.
"There is no way you would be expecting him to play every four days right through a season anyway.
"Getting rest at the right time definitely helps him and he does a lot of work on his pre-match preparation now, with yoga and a lot of other things to help him sustain his playing time."