Sir Alex Ferguson happy to 'win ugly' ahead of Manchester United's game with Liverpool
Manchester United boss Sir Alex Ferguson says he will gladly "win ugly" when old rivals Liverpool visit on Sunday.
Last Updated: 12/01/13 12:45pm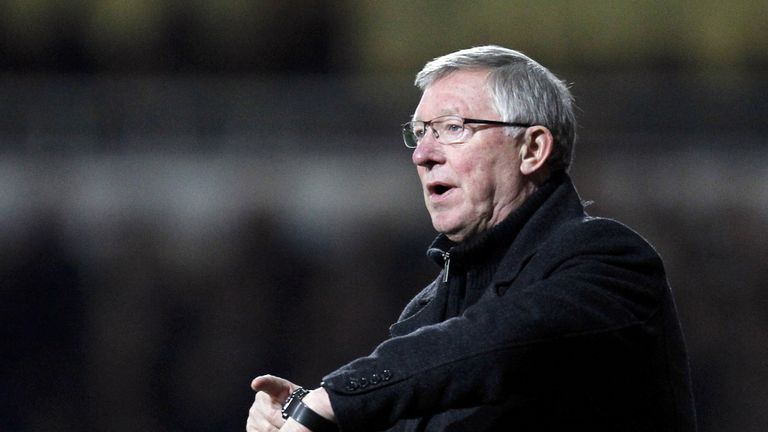 Brendan Rodgers' side lie 21 points adrift of Ferguson's league leaders but the Scot expects a tight contest in front of the Sky cameras.
"Derby games are very tricky affairs, they always have been," Ferguson told the club's official website.
"I'm quite happy to play badly and win this one.
"Last year we outplayed them in the FA Cup game at Anfield and lost 2-1. You sit there at the end of the game and say to yourself: 'How did that happen?'.
"Derby games are like that, although hopefully this time we play well and win. With the form we're in, we're going into it in the right frame of mind. But Liverpool will always be difficult to beat."
United have won seven of the last eight league meetings at Old Trafford.
Meanwhile, Rio Ferdinand claims it is dates with Liverpool which capture the imagination of those within the Manchester United camp.
He said: "I would say it is the fixture we look forward to first. The rivalry runs deep.
"Liverpool have not been up there fighting for the championship, but the fans and the players are well versed in what this means to us as a club.
"It is special. You look back over the years and see what has gone on before I came to the club and whilst I have been here, there have been loads of great moments.
"You just want to add your name and be a part of a team that joins that long list of events that have gone on.
"I always enjoy playing against Liverpool, either at Anfield or Old Trafford. Hopefully this is another good, exciting and winning occasion for us."