Manchester United striker Federico Macheda still hopes to challenge for first-team spot
Man Utd striker Federico Macheda insists he has a future at Old Trafford, but could be set for another loan move.
Last Updated: 14/01/13 2:48pm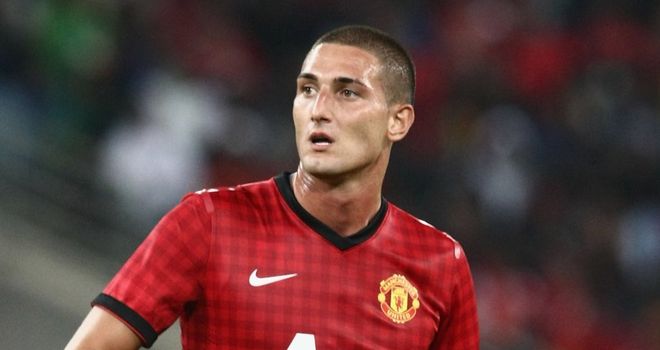 Macheda made a huge impact early in his career with the Red Devils, scoring a crucial last-minute winner against Aston Villa on his debut back in 2009 and repeating the feat against Sunderland in his second game.
Since then, his career has stagnated, with temporary moves to Sampdoria, where he failed to find the net in 14 games, and QPR proving to be of little help, with his Loftus Road stint truncated by injury.
Although the arrival of Robin van Persie and others to bolster Sir Alex Ferguson's options has not helped his cause, Macheda still thinks he is young enough to make an impact for the Premier League giants.
"I had very bad luck with the loans but I think it helped me a lot. I think it helped me to gain experience in general. If I go out again on loan, I'm sure I will do well," Macheda said.
"I have been away two times already and, if it happens again, I'd look forward to getting playing time because maybe I made some mistakes but now I understand, I will take the chances I will have.
"I have to push myself and train hard every day. Of course, in front of me, I've got top, top players like Robin, Wayne, Chicha [Javier Hernandez] and Welbz [Danny Welbeck] as well.
"It's hard for me to get in the first team but I have to train hard for myself for the future. I'm still only young."