Manchester United lose midfielder Darren Fletcher for the rest of the season
Manchester United midfielder Darren Fletcher has been ruled out for the rest of the season.
Last Updated: 18/01/13 1:18pm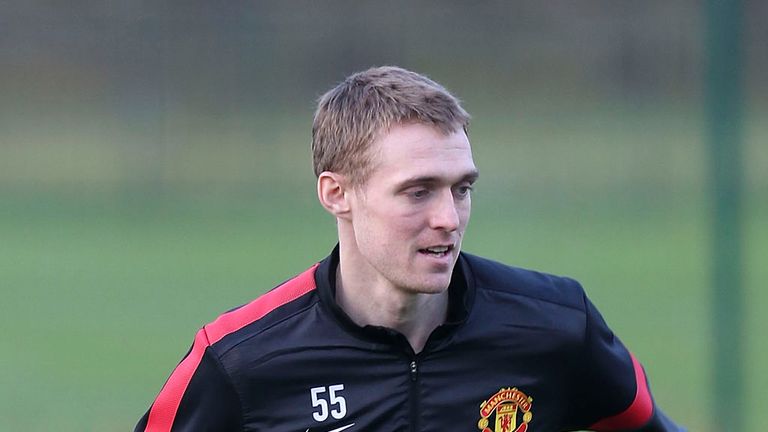 The Scotland international has been able to make just two brief substitute appearances for the club since starting the Premier League win at Reading on 1 December.
A United statement read: "Darren Fletcher will be unavailable for the remainder of this season having undergone surgery to resolve his ulcerative colitis condition.
"We wish to stress this was a planned procedure undertaken at the optimal time having achieved a period of sustained good general health, as illustrated by the fact that Darren has trained with the team regularly this season and been available for selection right up to the operation.
"Whilst it is frustrating for both Darren and the club that he won't be able to contribute further during this campaign, this decision has been taken with our full support in the best interests of his long term health.
"We look forward to him returning next season with this problem firmly behind him.
"We would be grateful if his privacy could be respected at this time and in the coming months in order to aid his recuperation."
Fletcher has been struggling with the problem since March 2011, although his extended periods of absences from the United set-up were initially dismissed by Sir Alex Ferguson as a virus.
The extent of the 28-year-old's condition has since become known though, limiting him to 13 matches in total this season.
Speaking of Fletcher's surgery, Ferguson added: "This improves his prospects. I felt he wasn't the Darren Fletcher of three or four years ago. When he comes back it will be in a different role. The boy's attitude is absolutely brilliant."