Tottenham boss Andre Villas-Boas wary of Robin van Persie and Wayne Rooney
Tottenham boss Andre Villas-Boas is wary of the threat of Robin van Persie ahead of Sunday's visit of Manchester United.
Last Updated: 19/01/13 1:36pm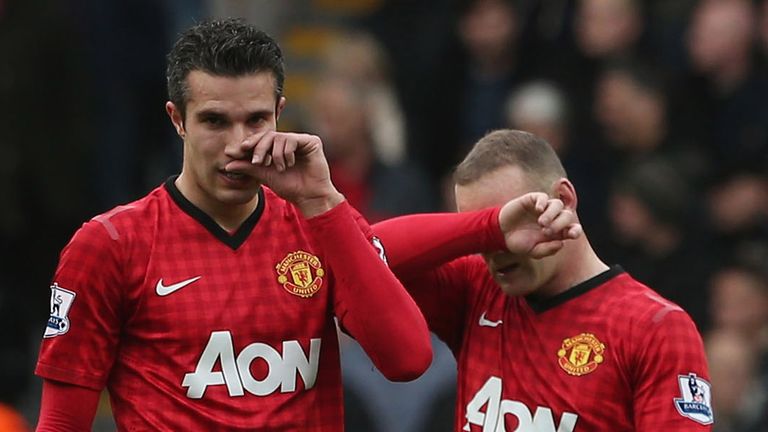 Van Persie has scored 10 goals in his last 10 games ahead of the trip to White Hart Lane and Villas-Boas admits he has been a revelation for the Red Devils.
"For them he has been a tremendous success and it has been a transfer with immediate impact and immediate results," said the Spurs manager.
"He is a player who last year impressed and his level of form was incredible. To make a move to an even bigger club and arrive the way he has and triumph there is something outstanding - he is probably the difference at this time between the Manchester clubs.
"I think what is exciting with Van Persie at this stage is the fact that you know he was transferred to Manchester United after last year's amazing goal scoring record, and he kept on scoring.
"It didn't affect him and his form. He continues to be the amazing talent that he is."
United boss Sir Alex Ferguson has refuted claims that his side are a one-man team and Villas-Boas agrees with that - pointing to the danger of his partnership with Wayne Rooney.
Asked about Rooney, the Portuguese coach said: "He sacrifices himself for the team and embraces all of that United team spirit and desire to win.
"I think he has overcome some difficult moments in his career but he is a top quality footballer.
"It is a very, very strong partnership at the moment. The individual talent is absolutely amazing."