Manchester United's senior players consulted before Robin van Persie deal
Rene Meulensteen has revealed Sir Alex Ferguson consulted his senior players before moving for Robin van Persie.
Last Updated: 27/01/13 1:49pm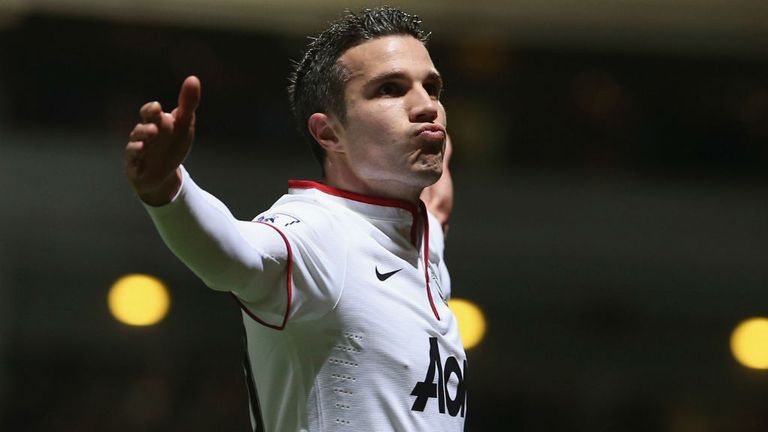 Van Persie made the move from Arsenal to Old Trafford last summer in a £24million deal and he has made an instant impact at United.
Meulensteen admits the coaching staff spoke to Ryan Giggs and Paul Scholes to find out if Van Persie's arrival would lead to any problems in the dressing room and that they gave their backing for the signing of the Dutchman.
"The players at United never saw Robin as an intruder," said Meulensteen. "The boss and I tested that before we made a move for him. We dropped Robin's name with Paul Scholes and Ryan Giggs.
"We said to them, 'What would you think if Robin van Persie comes here?' They both said the same thing. They both thought it would be outrageous if Robin came to United - and later so did all the other players.
"The reason we discussed it with Ryan and Paul is because they stand for the culture of Manchester United in the dressing room. They keep that culture and protect it."
Meulensteen believes the arrival of Van Persie has given United and the rest of the squad an air of invincibility.
"Robin is an absolute professional. He's a fantastic trainer and he delivers on the pitch," added Meulensteen.
"That creates a security for players. They feel nothing bad can happen to them because we have got Robin van Persie. We really missed that kind of influence last season.
"He gives the team an invincible feeling. They think 'We've got Van Persie. With him we are always going to score. We can always give him the ball and he will always do something magical with it'."
Meulensteen feels Van Persie was the perfect signing to take United on to the next level after missing out on the Premier League title to neighbours Manchester City last season.
"It was time for Manchester United to have a big-name player like Robin van Persie again," continued Meulensteen. "In the last few seasons, we had squeezed everything out of our star players and last season we were just not good enough.
"He's a really world-class act. As one of the biggest clubs in the world we really needed a player like him."