Manchester United's Javier Hernandez gives Sir Alex Ferguson a 'dilemma'
Man Utd boss Sir Alex Ferguson has admitted he is facing a 'terrible' selection problem due to Javier Hernandez.
Last Updated: 30/01/13 6:56pm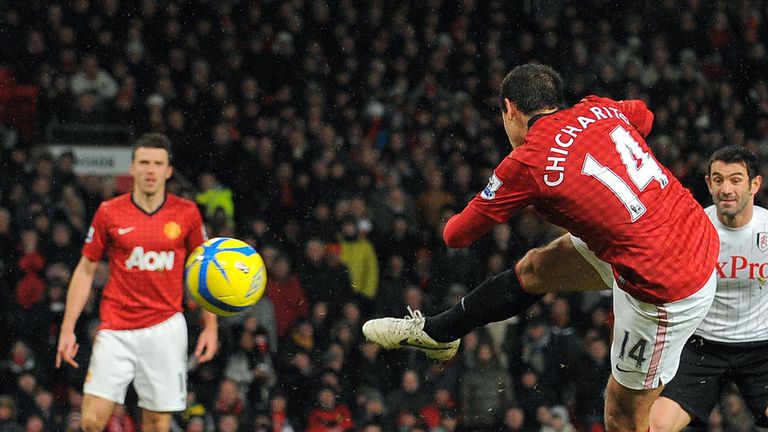 The Mexican has scored 14 goals in just 24 appearances in all competitions this season with his most recent strike coming in last weekend's FA Cup win over Fulham.
But Hernandez is still not always guaranteed to start for Premier League table-topping United due to the presence of superstar squad-mates Wayne Rooney and Robin van Persie.
And ahead of Wednesday night's game against Southampton, Ferguson said in The Sun: "It's a terrible dilemma when I've got that lad there.
"Sometimes I leave him out to bring in Robin van Persie but, as I explain to him, we regard him so highly.
"He's a fantastic professional, unbelievable attitude to the game, never stops running or working and every training session is the same.
"So I'm really pleased for him and it is also good to see Wayne back scoring."