Manchester United's Robin van Persie looking forward to locking horns with Real Madrid
Manchester United striker Robin van Persie cannot wait to take in an eagerly-anticipated European tie with Real Madrid.
Last Updated: 10/02/13 10:35pm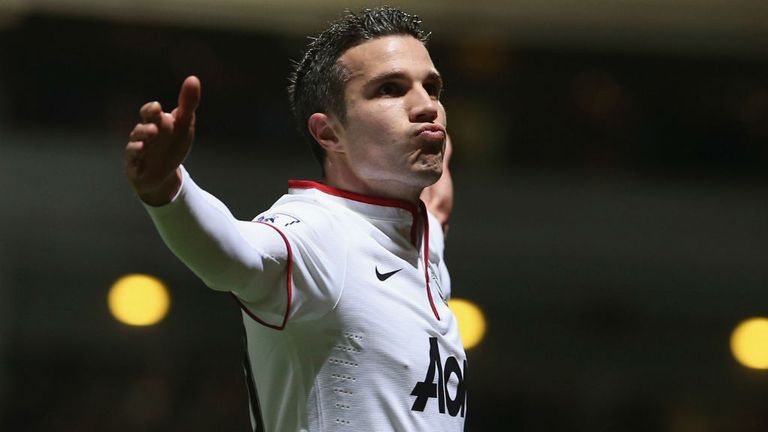 United are due to face the Spanish giants at the last-16 stage of the UEFA Champions League stage.
The first leg of that showdown will be staged at Santiago Bernabeu on 13th February, with the countdown to what promises to be an epic encounter well and truly on.
Van Persie is among those counting down the days, with the Holland international itching to be involved in what he claims will be a 'beautiful' meeting of continental heavyweights.
He said: "The match against Madrid is the icing on the cake for every footballer.
"It will be my first game at the Bernabeu, and I'm really looking forward to it.
"It will be a very nice challenge with the group of players we have.
"Manchester United are a big club and being in the last 16 is beautiful even without the prospect of playing Real Madrid."