Wayne Rooney wants killer instinct at Manchester United but says results are everything
Wayne Rooney accepts Manchester United have had some difficult games of late but insists results are all that matter.
Last Updated: 10/02/13 3:13pm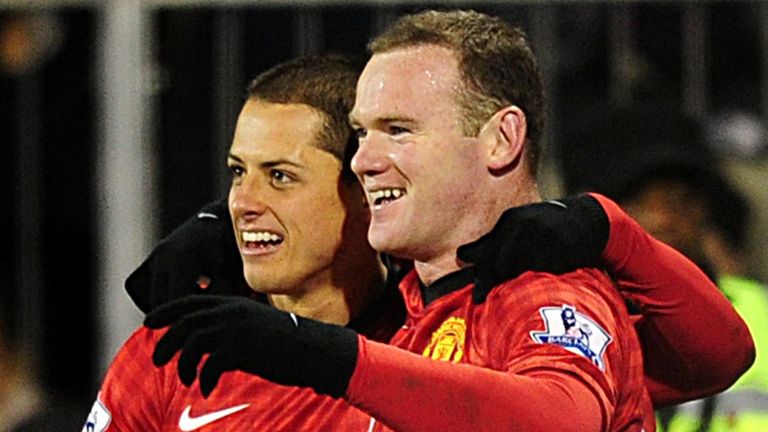 United's last three Premier League wins have come by the odd goal with Rooney netting late against Fulham and his team a little fortunate to edge past Southampton at home.
Ahead of Sunday's game at Old Trafford against Everton- the side who came back from 4-2 down to derail their title hopes in April - Rooney admits it is a baffling one.
"I can't put my finger on why we are not killing teams off," he said.
"We have scored plenty of goals. It is the most number we have scored at this stage of the season.
"We have conceded too many and have done throughout the season. But that is the way we have been set up to play. We have to just keep our scoring going."
United have a nine-point cushion but after surrendering an eight-point lead in just four games last season, Rooney knows how fragile that advantage can be.
"Results are the most important thing now," he added.
"Look at Manchester City against QPR - they should have got the win, had a lot of chances but ended up dropping two points.
"That could quite easily have happened to us against Southampton the following night.
"It proves we have to keep picking up the points when we can.
"Once it comes down to the last four or five games, then we will see what position we are in and work out what we have to do."