Sir Alex Ferguson fends off questions regarding retirement plans
Manchester United boss Sir Alex Ferguson claims to be feeling 'hunky dory' and giving no thought to retirement.
Last Updated: 09/02/13 5:41pm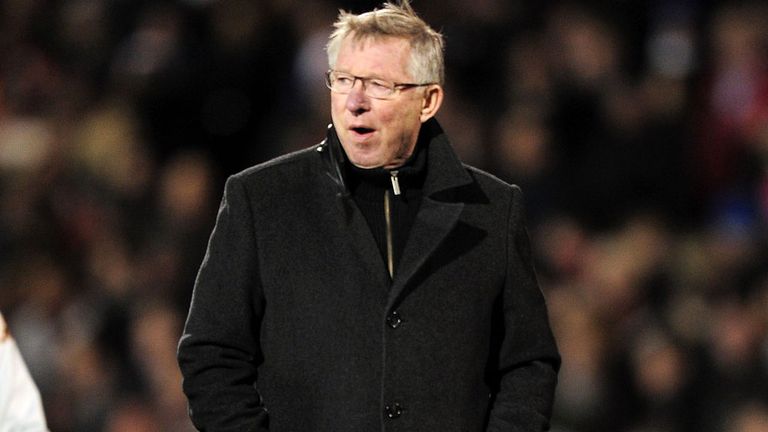 Ferguson has spent 26 years in the managerial hot-seat at Old Trafford, during which time he has turned United into a global phenomenon.
Having worked so hard to build a dynasty, he is understandably reluctant to walk away.
There was a time back in 2001/02 when he considered standing down, but decided to shelve those plans and has been as committed to his job over recent years as he has ever been.
Ferguson is now 71 years of age, and appreciates that the clock is ticking, but insists he will not walk away from United while he still feels up to the challenge.
He said: "This question comes up more and more simply because, as each year goes on, I get older. It's a fact of life. I can't avoid that. The issue is how I feel within myself.
"As you get older, you are not guaranteed your health. No-one is when you get into your 70s. Touch wood, my health remains for a long time yet. At the moment, everything is hunky dory, but you never know."
Mourinho
Ferguson is looking for United to reclaim the Premier League title in 2012/13, while also attempting to conquer the continent.
Their next UEFA Champions League challenge pitches them into battle against Real Madrid, with Ferguson set to lock horns with old adversary Jose Mourinho.
On the Portuguese tactician, who has faced United with Porto, Chelsea and Inter Milan in the past, Ferguson said: "I think he plays games, too, and enjoys that part. He is brilliant at it.
"There is that mischievous part about him. You are never quite sure what he is up to. I don't go down that road and contest that because he is clever [and] I let him get on with it. As long as he keeps bringing me a decent bottle of wine, I'll let him off."
You can only watch the best Barclays Premier League coverage here on Sky Sports. Watch Manchester United v Everton exclusively live on Sky Sports 1HD, 3D and Sky Go from 3.30pm on Sunday 10th February. Click here for more details