Manchester United's Robin Van Persie does not want to be rested by Alex Ferguson
Manchester United striker Robin Van Persie does not want to be rested by Alex Ferguson.
Last Updated: 18/02/13 7:45pm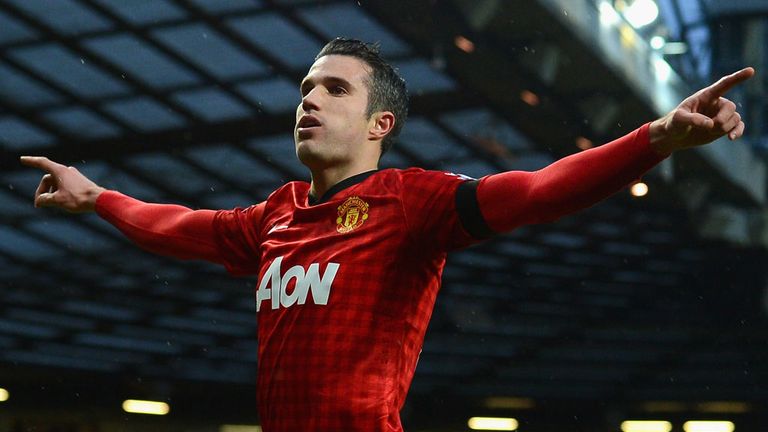 However, the Dutchman believes that it actually helps him to play two games every week, negating the detrimental effect any fatigue may have.
Van Persie, who has 23 goals this season, has expressed his desire to face Reading and spoke of the excitement he feels when pulling on the United shirt.
"I have found out that when you play for Manchester United, every game is a big game," he said.
"There are some extra-special matches - like when you play City or Liverpool in the Premier League and Real Madrid in the Champions League - but the so-called smaller games are important also because winning those games makes you champions.
"Personally, I love to play all of the games. You get into a rhythm. I get used to having a game every three days and when you don't play for a week, it can take maybe 10 or 15 minutes to get your rhythm back.
"I want to play against Reading. I want to keep going, playing all of the games. I love the intensity of playing for United. It is great to be involved in huge games when you don't know what is going to happen.
"You get more out of it when there is a thin line between winning and losing. I love the buzz, the drama, the excitement. I live for that. I can't imagine the day when I have to stop playing. I know I will miss the buzz so much."
Manchester United have not won the FA Cup since 2004, their longest drought in the competition for over 30 years.