Frickson Erazo flattered by reported interest from Manchester United
Frickson Erazo is pleased to hear that big European clubs are tracking his progress after being linked with Man Utd.
Last Updated: 21/02/13 10:27am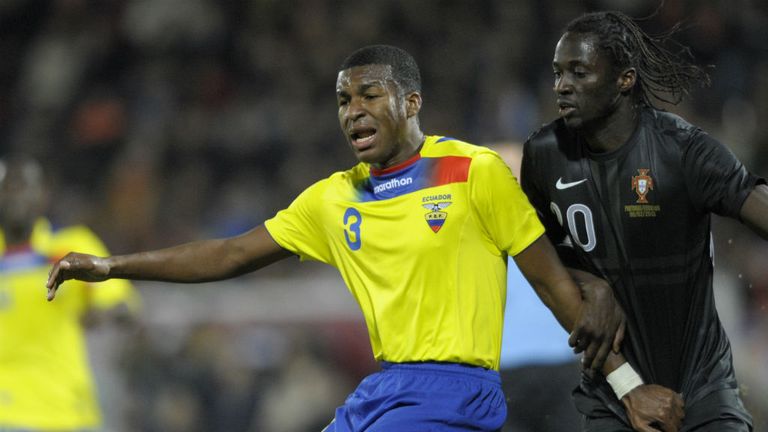 Erazo currently plays for Barcelona SC in his homeland and has reportedly been tracked by United scouts over the past few months.
The 24-year-old centre-back admits it feels good to attract such interest but insists he will not allow himself to become distracted.
"It's true that there was initial contact, but it will not help if my performance drops," Erazo said in the Daily Mail.
"I try not to think about this. It's really flattering that big European clubs are watching football in my country, but if you think about playing with Real Madrid or Manchester United you risk losing concentration."