Rafael feels he is enjoying his 'best season' at Manchester United
Rafael feels the 2012/13 campaign has seen him produce his best form in five years as a Manchester United player.
Last Updated: 23/02/13 7:38pm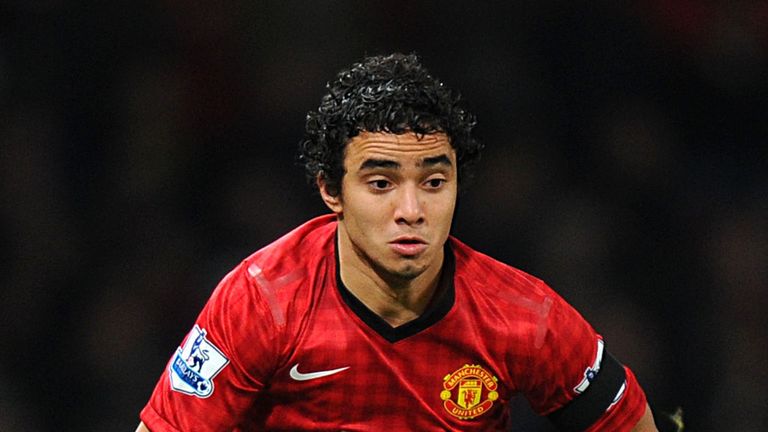 The Brazilian full-back is now 22 years of age and accustomed to the demands of life in the Premier League.
The experience he has picked up during domestic and European outings has earned him senior international recognition and a regular role in the United side.
Rafael has been among the Red Devils' most consistent performers this season, and he believes that the Old Trafford faithful are now seeing the best of what he has to offer.
Asked if the current campaign can be considered his finest at United, the Samba star told MUTV: "I think so. I have played many games very consistently, so it is probably my best season here.
"Of course, I think there are some games where I feel I could have done more - I should have done this or should have done that better. I definitely still want to improve."
Rafael was rested for Monday's FA Cup clash with Reading after his UEFA Champions League exertions against Real Madrid, with it important for him to take a break on the back of a testing evening at Santiago Bernabeu.
He added: "I am just rested sometimes. We have to rest, so I'm happy because we won to stay in the FA Cup.
"I always want to play. I think every player wants to play in every single game but, when you're not playing, you can learn from things. I was there watching and can learn a lot.
"I think because it was a big game (against Real), I expected a lot more of myself and I thought I had to win every ball. I think I came out for the first half thinking like that. I thought, 'I need to win this ball' and, if I did something wrong, then I really had to win the next ball.
"At half-time, the boss came to speak to me and I realised: 'Come on, it's the same as it has been all season. I don't have to win every ball'. So I think I did better in the second half."
To find out more about live football on Sky Sports, click here.