Sir Alex Ferguson keen to be Manchester United director when he retires
Sir Alex Ferguson has suggested he will become a director at Manchester United when he retires as manager.
Last Updated: 01/03/13 12:56pm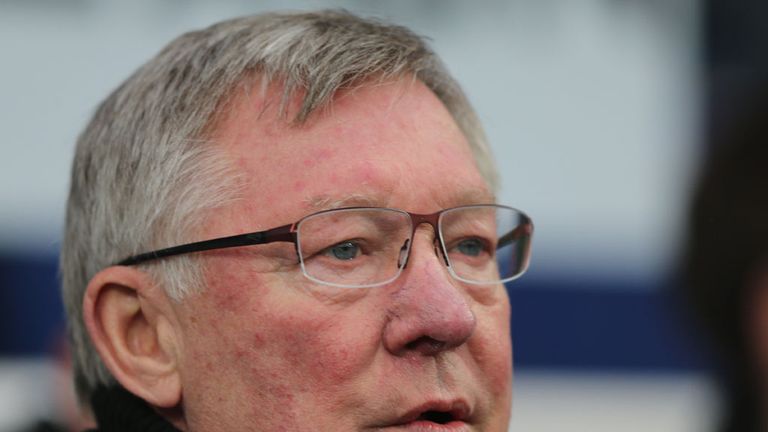 The 71-year-old previously announced he would retire in 2002 before reversing his decision and going on to continue a golden era of success for the club.
Ferguson, who has been United manager since November 1986, is currently planning to stay on at Old Trafford when he does decide to leave his post.
"There's no getting rid of me," Ferguson told twentyfour7 Football magazine. "I will probably become director."
When asked about when he will retire, he added: "Nobody knows, neither do I. It won't be a doctor that tells me to quit!"
Speaking to the wider media ahead of the clash with Norwich at Old Trafford, Ferguson insisted any move to a different role was a long way off and pointing out that the Red Devils are working towards what he believes is the "perfect" Bayern Munich model by installing Sir Bobby Charlton as a director and with former players in ambassadorial roles.
"That's a long time away (being a director at the club), I hope," he said. "The role Bobby Charlton has played at the club has been fantastic. He has been a tremendous support to the manager and a lot of the players.
"I think Bayern Munich is the perfect model. It's no problem having a replica of that for this club who have had so many great players over the years and who are now ambassadors like Andy Cole, Bryan Robson, Peter Schmeichel.
"There are quite a few of them here now and that's a role we should be using as well."
Speculation has linked the likes of Jose Mourinho and Pep Guardiola with replacing Ferguson and the Scot feels the club will speak to him about his successor.
"They'll ask me. But I think it'll be a club decision not mine," he continued in twentyfour7 Football.
Ferguson also confirmed he is always keen to ensure former United players are involved in the coaching set-up with the Premier League leaders.
He continued: "Looking at my present crop, it's difficult, but the likes of Giggs and Scholes will be part of the structure here. Darren Fletcher in the long term possibly and Nicky Butt is with the reserves.
"We try to get as many former players in the set-up as we can, we've got a good back-up.
"We look ahead because that is succession planning in terms of structure - they've the experience of being at the club, being a player here, knowing what it takes to be a winner. It's good to have it here, keep it within the club."
Ferguson also outlined one of the key tenets of his managerial philosophy, explaining: "Imagination is always important. The other most important thing is don't change who you are.
"It happens, you see it time and time again, a manager comes in and tries to change himself.
"Your job is not to change you, it's to change what you're taking over. Change the team, the philosophy of a football club to your philosophy. Never change who you are.
"That really will hold you in good stead, simply because the players understand what you are, who you are."