Sir Alex Ferguson dismisses Roberto Mancini's claims Manchester United are 'lucky'
Sir Alex Ferguson dismisses claims by Roberto Mancini that Manchester United are 'lucky' to have a 12-point advantage.
Last Updated: 02/03/13 2:17pm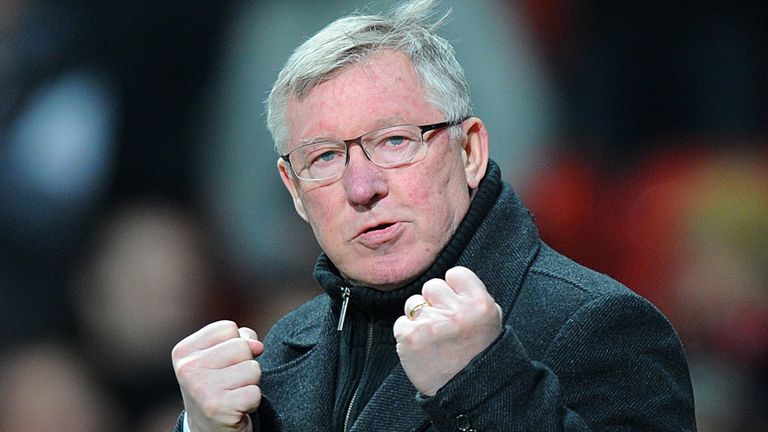 Mancini suggested there was not a 12-point gap in terms of class between United and his Manchester City team.
But Ferguson hit back with more than a touch of sarcasm.
"We're dead lucky," he said.
"We have only been doing it for 25 years. It is a terrible habit. Maybe he (Mancini) is lucky they are only 12 points behind."
United face Norwich on Saturday and three days later take on Real Madrid at Old Trafford in the second leg of their UEFA Champions League last-16 clash, with the tie finely balanced at 1-1.
Ferguson watched Jose Mourinho's men destroy Barcelona in the midweek Copa del Ray clash and admitted: "I was shocked. Real Madrid were magnificent.
"They were absolutely brilliant, with Ronaldo, Angel di Maria and Mesut Ozil so good on the counter-attack.
"But we already knew Madrid are one of the best counter-attacking teams in Europe. That is what we will be up against on Tuesday and that is what our preparations are centring around.
"We have to make sure their counter-attacking doesn't kill us."