Wayne Rooney: Real Madrid's visit to Old Trafford will be 'special' night'
Wayne Rooney is looking forward to a "special night" when Manchester United host Real Madrid on Tuesday.
Last Updated: 05/03/13 7:03pm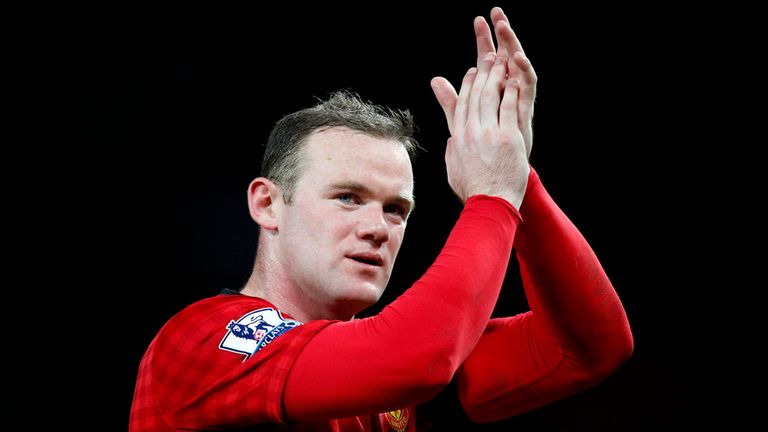 The two giants are delicately poised at 1-1 after the first leg of their Champions League last 16 showdown.
Rooney said that the players were not allowed to contemplate what promises to be a thrilling evening at Old Trafford before Saturday's Premier League match with Norwich, which United won 4-0.
United went into the meeting with Chris Hughton's men 12 points clear at the top of the Premier League, but Sir Alex Ferguson demanded no loss of focus which Rooney feels was underlined by his team selection.
"It hasn't been hard not thinking about Tuesday," said Rooney.
"Norwich was a massive game for us and we wanted to extend the gap at the top of the league.
"The manager put a lot of experienced players out and made us aware it was more important."
Shinji Kagawa's hat-trick, the first by an Asian player in the Premier League, and Rooney's last-minutes thunderbolt, ensured there were no unexpected slips.
And Rooney can now train his thoughts on the visit of Real.
"It is going to be a special night," said Rooney. "It is probably the two biggest clubs in the world and something we are all looking forward to."
Rooney was full of praise for Kagawa, who has endured a difficult first season in Premier League.
"Shinji was fantastic," said Rooney. "He keeps putting himself in positions where he can get a shot at goal or play someone in.
"He is great with his runs too. If you can pick him out he is cruel with his finishes.
"Goals-wise it was his best performance but he has played other games well as well without scoring."