Manchester United striker Wayne Rooney feels fit and ready for battle
Wayne Rooney says he is feeling 'fresh and ready for battle' for Manchester United ahead of Real Madrid's visit.
Last Updated: 05/03/13 7:01pm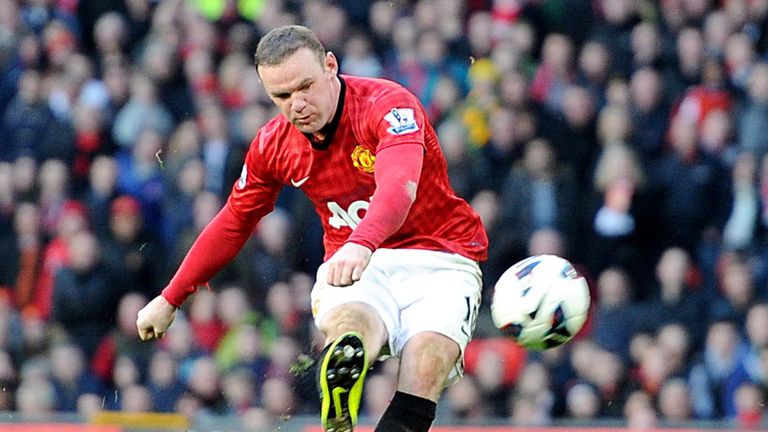 United entertain Real in the second leg of the UEFA Champions League last 16 on Tuesday, with the tie delicately poised after a 1-1 draw in Madrid three weeks ago.
Rooney is expected to start and the 27-year-old is confident he is approaching his peak after missing several games through injury and illness this season.
"The age I'm at now is the time when most players start to peak - from now and across the next four or five years. Hopefully, that will be the case and the team will benefit from that," said Rooney, who has started only 16 Premier League games this term.
"I haven't played as many games as I normally would have at this point in the season and I do feel fresh and ready for that battle until the end of the season.
"With the way the manager rotates the team there will be a lot of players who are feeling fresh as well. Some teams tend to field the same team every week and when you get towards the end of the season you can lose the sharpness because of it. We should definitely be well prepared.
"It's been a bit of a stop-start season for me, with a couple of injuries, which has been a bit disappointing.
"I just want to keep myself fit until the end of the season now and play a part in as many games as I can to help the team be successful."
Rooney's goal in Saturday's 4-0 victory over Norwich City took his tally for United to 195 in 353 appearances and he is hoping to pass the 200 barrier before the season is over.
The England striker added: "It's great to have played so many games for this club at such a young age and it would be nice to get to that 200 mark.
"It would be an achievement I'd be proud of and, hopefully, I can get there between now and the end of the season."