Ryan Giggs expects Manchester United v Real Madrid to be a thriller
Ryan Giggs is expecting an entertaining encounter when Manchester United face Real Madrid at Old Trafford on Tuesday.
Last Updated: 05/03/13 7:01pm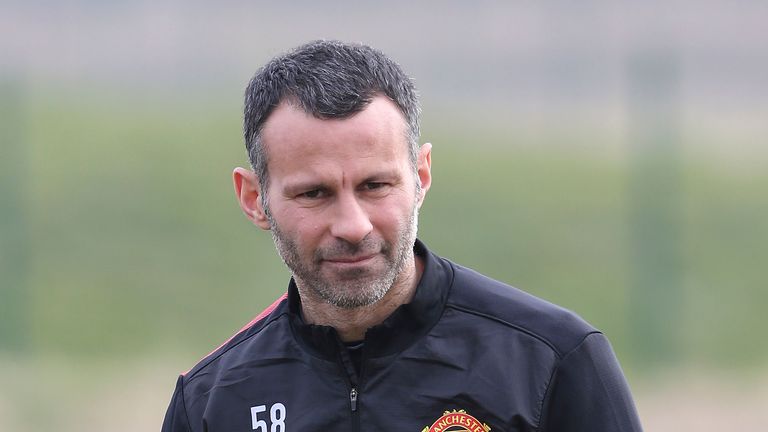 United host Madrid in the second leg of their UEFA Champions League last-16 tie knowing a goalless draw would be enough to see them through to the quarter-finals following a 1-1 draw in the first leg in Spain.
But Giggs thinks 0-0 is unlikely, and cited Real's last visit to Old Trafford, which finished 4-3 to the home side, with David Beckham scoring twice and Brazilian striker Ronaldo netting a hat-trick for Madrid, as evidence to back up his claims.
"It was two great sides and there were so many goals," said Giggs of the game in 2003 in Monday's pre-match press conference. "It could be similar tomorrow.
"When you have that much firepower on the pitch, undoubtedly there are going to be chances and goals."
With Phil Jones injured, Giggs could well start in midfield for United and in the process make his 1,000th competitive appearance.
It is a milestone the Welshman is proud to have reached, although he admits he could never have imagined playing so many games.
"I am obviously proud of playing that many games," said Giggs, whose 931 United appearances are supplemented by 64 for Wales and four for the Great Britain Olympic team.
"You set out different goals at the start of your career. First you want to get in the team, then stay in it. Then you want to win things.
"You never think you are going to get to 1,000 games. I have worked hard and had a lot of things go for me; the continuity of the manager and playing with good players.
"And as I have got older, I have taken more things in. For instance, I remember the second Champions League win in 2008 more than 1999.
"You enjoy things like that and dwell on them a lot more."
Even in the heat of battle at the Bernabeu three weeks ago, Giggs' introduction was greeted with a standing ovation from the home supporters, who recognised a career that transcends normal boundaries.
"It was strange," said Giggs. "As I was going on to the pitch, my concentration was fully on doing well for the team and trying to make an impact.
"I did recognise what happened but I only really thought about it afterwards.
"I thank the Madrid fans for the welcome they did give me. It was something special."