Real Madrid boss Jose Mourinho plans to keep his emotions in check against Manchester United
Jose Mourinho insists there will be no repeat of his famous touchline dash if Real Madrid defeat Manchester Untied.
Last Updated: 05/03/13 7:00pm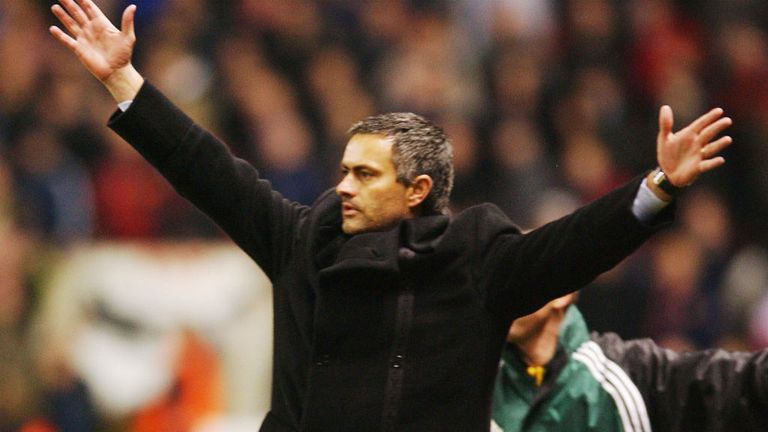 Nine years ago, at the same stage of the competition, the Portuguese celebrated in such a manner after a last-minute Costinha goal sent FC Porto through on their way to winning the competition.
However, the 50-year-old, who has also won the tournament with Inter Milan, stressed he has matured since he first burst on to the European stage.
"That match was my first season in the Champions League. Now I have more than 100 matches and I can control my emotions in a different way," said Mourinho.
"I look at the situation with different emotions and the approach is completely different.
"If I lose I don't cry. If I win, I don't run the 100 metres.
"But the happiness and sadness will be the same; whether I am sleeping well or not, whether I laugh a lot on the plane or pretend I am asleep.
"That is the same story."