Steve McClaren expects Wayne Rooney to remain at Manchester United
Former Manchester United assistant manager Steve McClaren expects Wayne Rooney to remain at Old Trafford.
Last Updated: 08/03/13 4:50pm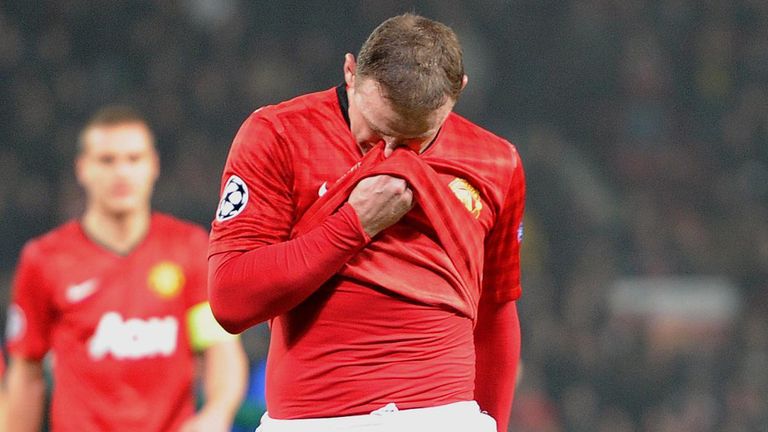 Speculation as to how long Rooney has left with the Premier League leaders has intensified following Sir Alex Ferguson's decision to omit him from the United starting XI for Tuesday's crunch UEFA Champions League clash with Real Madrid.
It has been suggested that the Red Devils will be prepared to listen to offers for Rooney in the summer, with Ferguson not afraid to part with players who appear to be at their peak - as the likes of Jaap Stam, David Beckham and Ruud van Nistelrooy have discovered in the past.
McClaren, though, is convinced that Rooney will not be pushing for a move, with a man who worked with the England striker during his short spell in charge of the national side of the opinion that no-one ever really wants to leave United.
He told Sky Sports News HD: "Sir Alex always says there is only one way to go after Manchester United, and that's down. He's right, that's proved.
"There are only four or five clubs that you could say to leave Manchester United to go there and it could be seen as progression.
"I know Wayne Rooney and all he wants to do is play football and win, all he wants to do is win trophies. He is a winner and there is no better club to be at than Manchester United if you are a winner. He won't want to leave unless told he can leave.
"Going abroad? There are other big clubs. For the moment, I can't see his future beyond Manchester United."
Top players
He added: "From my experience, generally the players that have left Manchester United have left before they expected to leave, before they have deteriorated or have gone down.
"Sir Alex will look at every week, every game, every season at each individual player very closely in training, very closely in games and say 'What kind of condition is he in, is he still mentally right for Manchester United?' If not, he will have no hesitation in getting rid of a player.
"We have seen big players from Manchester United come and go in previous years. Only Sir Alex will assess that. Wayne Rooney is a top player and Manchester United need top players."