Manchester United boss Sir Alex Ferguson moving on from Real Madrid exit
Sir Alex Ferguson wants to banish the memory of the defeat to Real Madrid to history as quickly as possible.
Last Updated: 10/03/13 3:39pm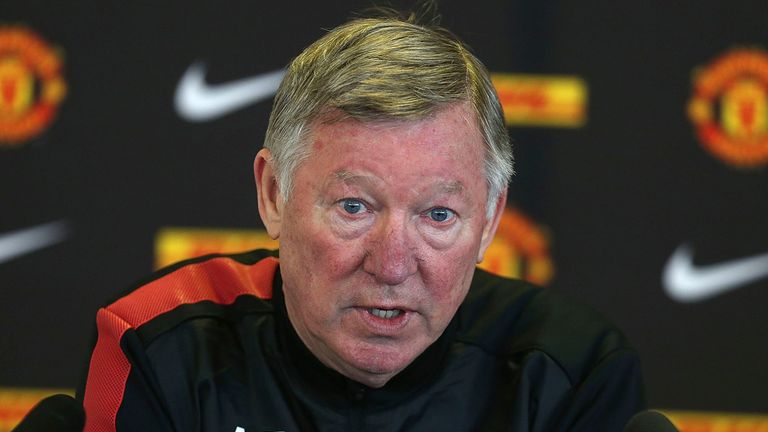 The Manchester United boss was so upset by the 2-1 defeat - in which Nani was controversially sent off - that he refused to appear at the post-match press conference.
Ferguson did face the press on Friday morning and he said that whilst the Nani red card left him furious, he wants to move on, concentrating on this weekend's FA Cup clash with Chelsea.
Ferguson said he had been concerned about the appointment of Turkish referee Cuneyt Cakir prior to Tuesday's game.
Cakir has now sent off seven players from English teams, but never one against them.
"I was concerned. I said that to my staff," he said. "I had a big worry about it but it is gone now. There is nothing we can do.
"It's hard to keep your faith. It's the third time we've been knocked out by a referee's decision. It's not easy to take.
"But in the analysis, in the cold light of day, you realise that we're Manchester United and we have to just get on with it.
"There's nothing to be done now and we've got the important issue of the quarter-final on Sunday. I'm clear in my mind now and we just have to get on with it. It's just another day in the history of the club. It's not a good day, just another day.
"My job is now to galvanise the troops who were fantastic on Tuesday, and the support, and we owe them a performance.
"Nani was obviously disappointed and we have to get rid of that feeling of guilt he maybe has. I don't think he did anything wrong and that's the message we'll give to him."
On Sunday's showdown he added: "Chelsea, well, we're at home, and if you're at home in the cup then you're happy."
Asked about the travails of his counterpart and old adversary Rafa Benitez, who has confirmed he will leave Chelsea at the end of the season, he added: "I'm not going to kick anyone when they're lying down. It's not my style."