Manchester United forward Ashley Young targets FA Cup win over Chelsea
Ashley Young says the best tonic for Manchester United's UEFA Champions League exit will be an FA Cup semi-final place.
Last Updated: 10/03/13 3:39pm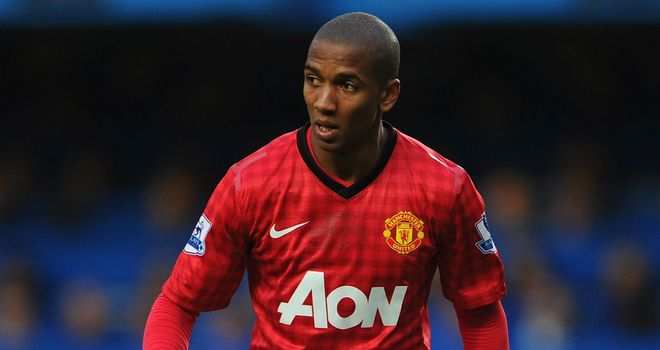 The nature of United's last-16 defeat to Real Madrid, with Nani's controversial red card contributing to their downfall, is likely to stick in the collective Old Trafford craw for some time.
But Young knows an FA Cup quarter-final victory over Chelsea on Sunday will help to restore morale in the United dressing room.
"Of course we were disappointed in midweek but the club has bounced back many times and that is what we will be looking to do on Sunday," said Young.
"There is no point dwelling on it. You have to move on fairly quickly. When something like that happens you reflect on it the next day and there are times when it is talked about.
"But there are two more trophies to play for and if we maintain the form we have shown through the season so far, there is no reason why we can't win them."
United have lifted the trophy a record 11 times but, if Ryan Giggs is rested on Sunday as expected, Robin van Persie will be the only member of Sunday's squad to have won the competition - and he did it against United when he was at Arsenal.
"Everyone in the squad wants to win the cup," said Young. "Not many of the players have won it and this game gives us a chance to get another step further on."