Manchester United winger Nani out to repay Sir Alex Ferguson's faith
Nani believes his best is yet to come this season and hopes to show that he can be a key player for Manchester United.
Last Updated: 14/03/13 11:18am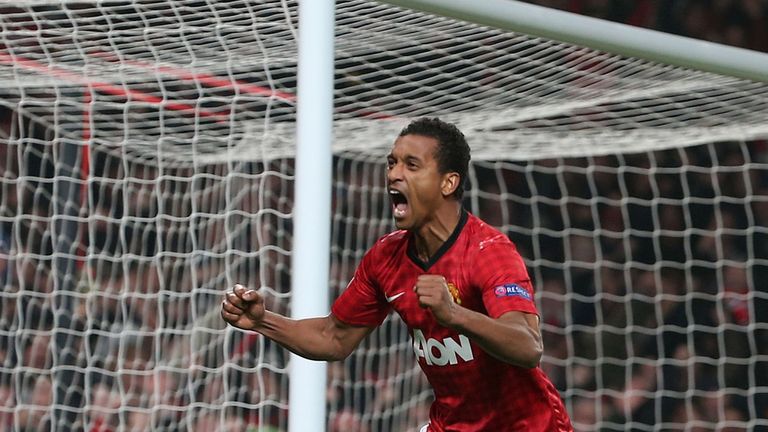 The Portuguese winger was given the nod to start last week's crucial UEFA Champions League showdown against Real Madrid but was controversially sent off as United bowed out of the competition.
Nani, who has just a year left on his contract at Old Trafford, thinks he is hitting form just in time for the run-in and is keen to repay Sir Alex Ferguson for showing faith in him.
"I feel I'm in good form and I've nearly arrived at my peak," he said in the Daily Star.
"I think over the next few games I can surprise a few people. I want to show the manager that he can trust me and he can believe in me in every match.
"My confidence is high and I think the best is still to come from me.
"This is my time - and I think I can be important for the team in these big games.
"Because I was injured for two months, it means I'm fresh now when some other players are starting to get tired.
"I want to show him my contribution can help win games, so I'll keep working hard to make sure I'm ready every time I get a chance."