UEFA delay disciplinary verdict on Manchester United boss Sir Alex Ferguson and Nani
UEFA have delayed making a decision on punishments for Manchester United boss Sir Alex Ferguson and Nani.
Last Updated: 22/03/13 7:41pm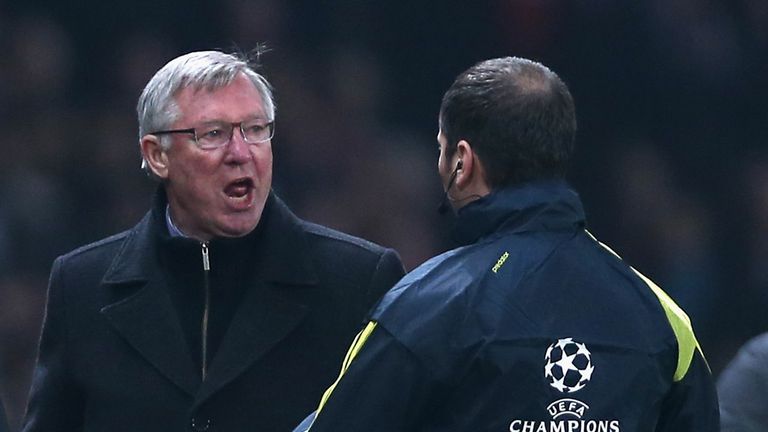 Nani was sent off in the second half of the second leg at Old Trafford, and it proved to be the turning point of the last-16 tie as goals from Luka Modric and Cristiano Ronaldo earned the Spaniards a 3-2 aggregate victory.
The midfielder is guaranteed to receive a one-match ban, which could be extended if UEFA's disciplinary panel decide his challenge was unduly dangerous.
Ferguson was enraged at the decision and refused to attend the mandatory post-match press conference, an offence that could result in a fine and a touchline ban.
Assistant manager Mike Phelan claimed at the time that Ferguson was too "distraught" to face the media, and the United boss subsequently said it was "hard to keep faith" with referees in the face of such incidents.
He insisted it was the third time that United had been knocked out of the Champions League as a direct result of what he felt were poor decisions.
UEFA were originally expected to deliver their verdicts on Thursday, but a decision will now not be anounced until Friday at the earliest.