Manchester United may pick different teams in next two matches
Sir Alex Ferguson says 'freshness is the name of the game' and he will pick different teams for the next two games.
Last Updated: 26/03/13 1:23pm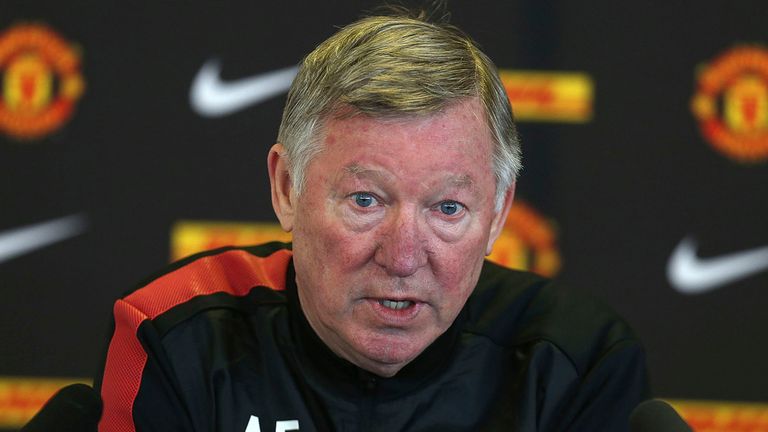 United travel to Sunderland on Saturday lunchtime in the Premier League before heading down to London to face Chelsea next Monday in an FA Cup quarter-final replay.
Coming on the back of the international break, Ferguson is keen to utilise the full depth of his squad and confirmed United will be flying some players back by private jet.
"Freshness is the name of the game now as we come towards the end of the season and the intensity of vital games coming in quick succession," said the United manager, whose team are 15 points clear at the top of the table.
"My role becomes even more important in selecting the right teams, with freshness the operative quality. It's not necessarily putting out your best team, it's picking the freshest.
"This will be a real problem when the players come back at the end of the international break after playing two games involving long flights, particularly with Chicharito in Mexico and Shinji Kagawa with Japan.
"In fact, we're making arrangements for some players to fly home by privately hired jet after their matches, to make sure they get home as quickly and smoothly as possible.
"Tiredness is a great leveller but we will do our utmost to make sure we field the freshest possible teams. Private planes are going to cost the club an awful lot of money, but it is something we feel we have to do.
"The players who have missed the international trips, like Ryan Giggs, Anderson, Nemanja Vidic, Alexander Buttner and Rafael, will be key players in the run-in. Paul Scholes is back in training and will play a part in keeping us fresh."
United blew an early two-goal lead in their first cup meeting against Chelsea and Ferguson wants his players to make the most of a second chance.
He added: "You could see the signs of mental fatigue in the first half against Chelsea, with the way we were giving the ball away in situations when we were not under particular pressure.
"In the second half, some of our players were just plain knackered and, against a good team like Chelsea, you get punished for carelessness.
"We got out of jail and now we have a second chance, for which we will hopefully be in a better state."