Sir Alex Ferguson has no injury concerns for Man Utd's game at Sunderland
Manchester United boss Sir Alex Ferguson has revealed he has no injury concerns ahead of Saturday's trip to Sunderland.
Last Updated: 30/03/13 12:01pm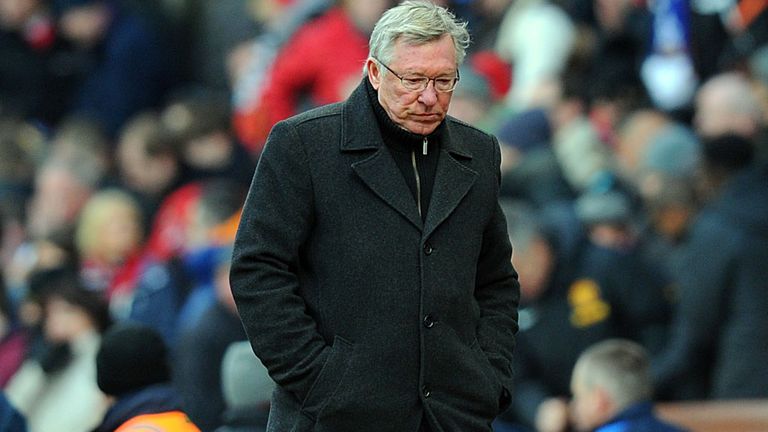 A number of Ferguson's side have been away on international duty over the past week, but all returned without any serious problems.
United travel to Sunderland on Saturday, with their FA Cup quarter-final replay at Stamford Bridge just two days later, and Ferguson revealed he is happy to have no injury worries following the international break.
"We have no injuries from the internationals," said Ferguson.
"There is a bit of tiredness but we will make sure we get plenty of energy back in their bodies.
"Nani, Phil Jones and Paul Scholes have also done a little bit of training, which is encouraging.
"Hopefully that will give us a good strong squad as we approach the next two games."
Ferguson also praised the return to form of striker Robin van Persie over the international break.
The Dutchman scored three goals in two games for his country, having had a run of seven games without a goal for United.
"It is the same with all strikers," Ferguson said.
"When they get into a little dry spell they hope to get out of it as quickly as they can. Hopefully those goals for Holland will have helped him to do that.
"But his form has not changed. That is the important thing. But the goals will help. There is no question about that."