Sir Alex Ferguson praises Manchester United response to final-day heartbreak
Sir Alex Ferguson takes his side to Sunderland believing they are over their final-day disappointment last season.
Last Updated: 30/03/13 12:01pm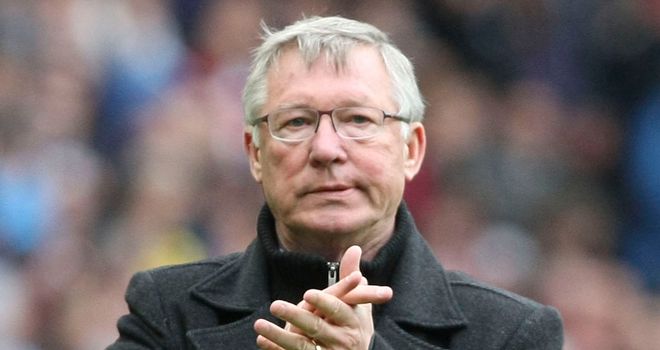 Manchester United looked like being crowned Premier League champions after their 1-0 win at the Stadium of Light, only to be told seconds later that Sergio Aguero had netted the title-clinching winner for Manchester City.
But United have recovered in style this term and take on Martin O'Neill's side with a 15-point lead over City with just nine games remaining.
"These things are hard to take," said Ferguson in reference to Aguero's last-gasp strike. "For about 20 seconds we thought we had won it and it was snatched away from us.
"But what we have done well this season is dusted ourselves down and made a real good challenge of the league.
"The concentration levels, the commitment of the players and the team spirit have been fantastic. In that respect we have answered the only way we can."
Ferguson had taken issue with the celebrations of the Sunderland fans last season, but he insists that anger has now subsided.
"I don't have any issues with the Sunderland fans," he added. "I don't think Sunderland fans wanted Manchester City to win it any more than we did.
"It goes back to modern society. You see it from supporters every week. In a corner, wherever your supporters are, the opposing fans vent their spleen to each other. That is what happens in modern-day football."