Robin Van Persie expects some tired limbs to be on show against Chelsea
Manchester United striker Robin van Persie does not expect Monday's FA Cup clash with Chelsea to be a classic.
Last Updated: 01/04/13 12:20pm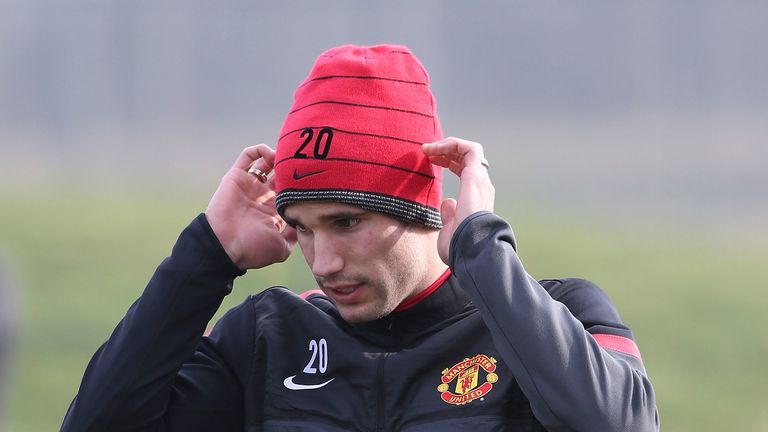 Both sides played on Saturday, but with Chelsea still in the Europa League, there was little option but to fit in the quarter-final replay at Stamford Bridge two days after a set of Premier League fixtures.
With Fulham playing in the evening, the kick-off even had to be brought forward so the teams will meet at lunchtime.
"It is not ideal," Van Persie told MUTV. "Normally on the second day your muscles are quite bad but now we have to play at this certain time.
"It is a shame but we can't do anything about it because there are Champions League games in midweek and Chelsea are still in the Europa League.
"We just have to deal with it. People have to realise they can't expect a great game of football because it is not possible.
"If it happens I am glad, but don't expect it because these games are just too close to each other."
United have not won the competition since 2004 and Van Persie hopes the squad will be inspired to move one step closer to the double, with the Premier League title seemingly in the bag.
"It has been a while," he said. "It has been nine years since we last won it and we want to win the double.
"We made a big step today but we want to go for both. We have a chance to reach the semi-final against City."