Sir Alex Ferguson expects 'intense' Manchester derby despite United's huge lead
Sir Alex Ferguson is certain that Monday night's Manchester derby will be an intense affair, despite the gap at the top.
Last Updated: 08/04/13 7:21pm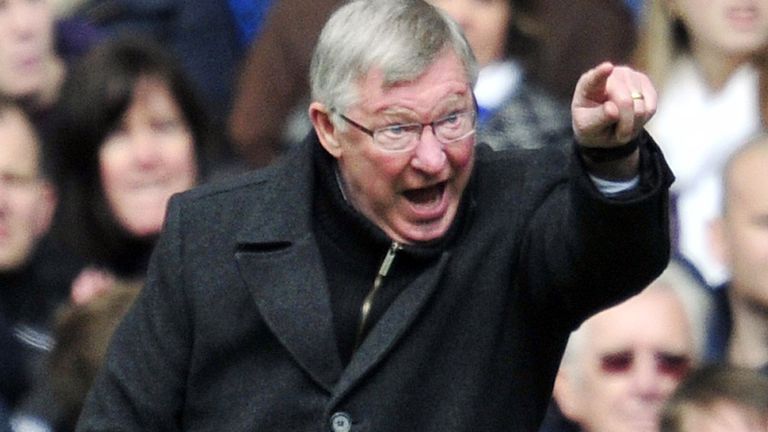 Manchester City have failed to mount a convincing defence of their first Premier League title and go to Old Trafford 15 points behind bitter rivals United.
Victory would leave United needing just four points from seven games to guarantee a 20th English championship but, according to Ferguson, the derby is still the only show in town.
He said: "There will still be a great intensity about the game. It will be shown all over the world.
"That does seep into the fabric of what the game will be like for both teams. You can't dismiss that.
"It'll be a big game for City - they'll want to come and derail us for a spell. I can understand their motivation - we'd probably have the same thing."
Robin van Persie is likely to continue in attack despite a goal drought stretching back nine club games.
Ferguson, who was a striker during his playing career, said: "The goals will come. All strikers have little dry spells. You have to get through that period and not lose your faith and belief in yourself.
"My dad always used to say 'make sure you batter the ball, don't tap it or try and side-foot it into the net'.
"That's what I always tell strikers too. If the goalkeeper saves it, you can say what a great save. But if you try to side-foot it and the keeper catches it easily you get criticised."