Rio Ferdinand focused on winning derby, records can wait
Rio Ferdinand is not interested in any other accolades than simply claiming the Premier League title back from City.
Last Updated: 08/04/13 7:21pm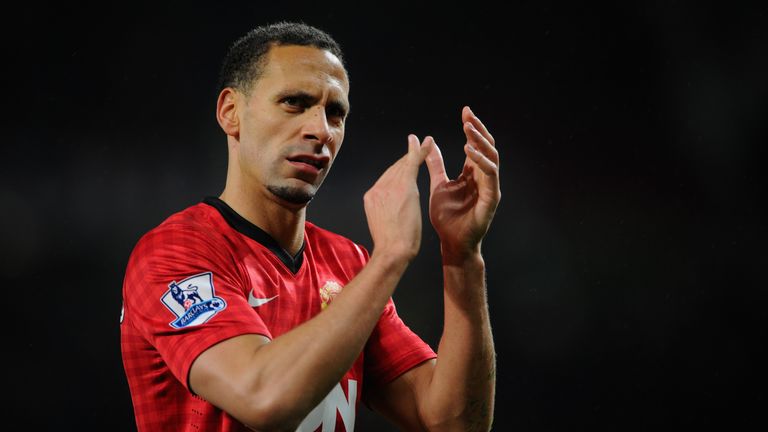 The 2012-13 season's final league derby takes place on Monday night with United in the running to claim a record points haul and win the competition by a record margin.
But Ferdinand is not interested in any of those landmarks and his sole focus is ending the season at the summit.
"It is just about winning," he said. "If anything comes after that then great. If you win the league before the end of the season you can set other targets.
"For me personally we need to get the trophy first, then you can think of all the other stuff that goes on around it."
He also rejected talk that United will have extra motivation after what happened last season, in terms of the 6-1 mauling United were on the wrong end of in October 2011 and the way they lost the 2011-12 title in the closing seconds of the final game.
"We are not any hungrier because of what happened last season," he added. "This is just the way we are. The mentality of this club, driven by the manager, is that you have to win and you have to be challenging for every single competition you go in for.
"That has been the case since I have been here and will never change. This club, the manager, the management team he has behind him, and the players and the fans demand that.
"Each game will take its own course. This one will do the same.
"Everything gets put aside in a derby game. We have to make sure we put pressure on them, make sure they know they have been in a really tough game and will be disappointed at the end because we have won.
"At the beginning of the season we were playing open, expansive football, which I am sure was good for the fans to watch. But, being a defender, my first instinct is to defend and keep clean sheets and we weren't able to do that.
"We addressed it. That is the most pleasing point. And now we are benefiting from it. If you are going to win titles you have to be able to win in a lot of different ways.
"You have to be able to win ugly and by playing great fluid football. More often than not, it is the teams who can do that who will win the league."