Sir Alex Ferguson expects Manchester United to be title challengers again
Sir Alex Ferguson says Man Utd are 'not going away' but expects a 'big challenge' from Chelsea if Jose Mourinho returns.
Last Updated: 08/04/13 7:20pm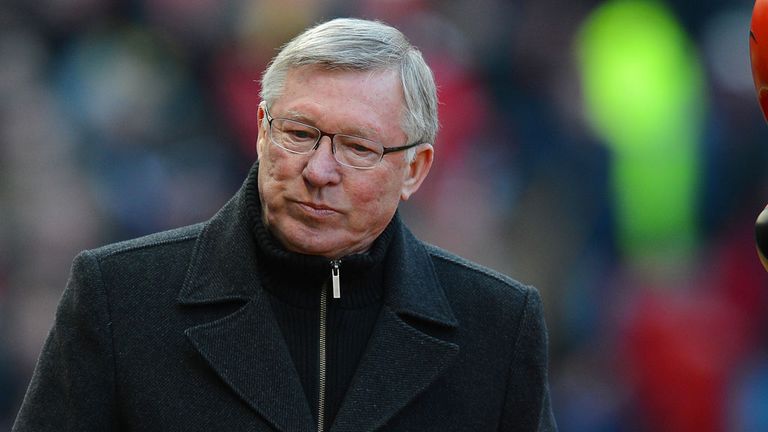 United are on course for a 20th top-flight title and sit 15 points clear of local rivals, and reigning Premier League champions Manchester City, ahead of Monday night's derby.
Ferguson is confident his squad will continue to develop and expects his team to be firmly in title contention again next term.
"We've got a lot of youth in the team, there's no doubt about that," said the Scot. "The record over the last 20 years tells you we're not going away. So I'd expect us without doubt to have a real good challenge next year.
"Plus we'll have players who are maturing nicely. Rafa [da Silva] has proved how much he's developed this season; the goalkeeper David de Gea's progress right through the season is absolutely superb and he'll get better next year. [Shinji] Kagawa will be a far better player next year, I'm certain about that.
"We have to deal with the fact that one or two players are getting older, but I think we're not so bad in terms of protecting most positions. So we're not going to go away, no doubt about that.
"Whether we can go on another run of three titles in a row, who's to say? But the material's there, it's a hard league, as we all know."
The United boss anticipates the usual suspects will be in the mix for the title next season and is predicting a return to top form for Chelsea, if Mourinho returns to the club to replace current interim manager Rafa Benitez.
Ferguson added: "You'd expect - if Jose goes back to Chelsea - a big challenge there.
"[Manchester] City won't go away, with the money they've got. And I think Arsenal will improve - there's some indication that Arsenal are building a better squad than people think and Tottenham have been progressing for a couple of years now.
"So it's a hard league to win, there's no doubt about that. But at this moment in time we just need to concentrate on winning the league this year."