Gary Neville has turned down several management opportunities since retirement
Former Manchester United defender Gary Neville has revealed he has turned down management opportunities since retiring.
Last Updated: 11/04/13 5:25pm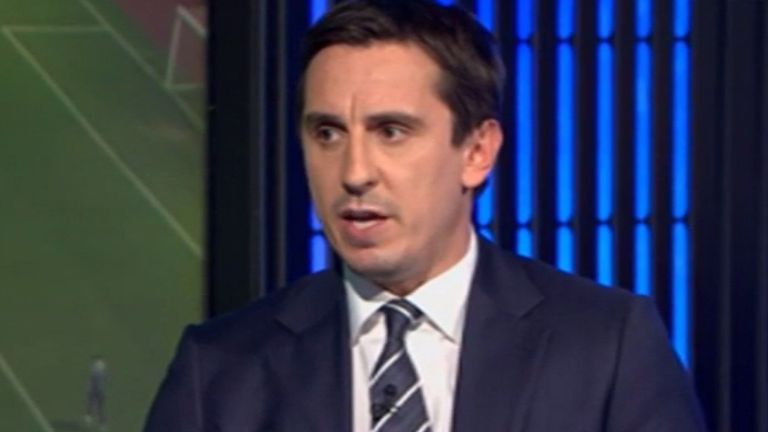 Neville joined Roy Hodgson's England coaching team ahead of Euro 2012 just 18 months after calling time on his playing career.
The 38-year-old has been combining his England job with a position in television as a pundit for Sky Sports.
Neville has taken his UEFA badges, but having seen so many former players move into management with disastrous results, he is not keen to follow suit immediately.
"I have been offered two or three roles in the last 18 months but it would not have been the right decision," Neville said.
"I see a lot of people rush into coaching too quickly. In two years they are finished.
"There are a lot of crazy owners out there."