Patrice Evra will not copy Robin van Persie's celebration with Sir Alex Ferguson
Patrice Evra says he will not be copying Robin van Persie's antics when he scores his next Manchester United goal.
Last Updated: 16/04/13 6:24pm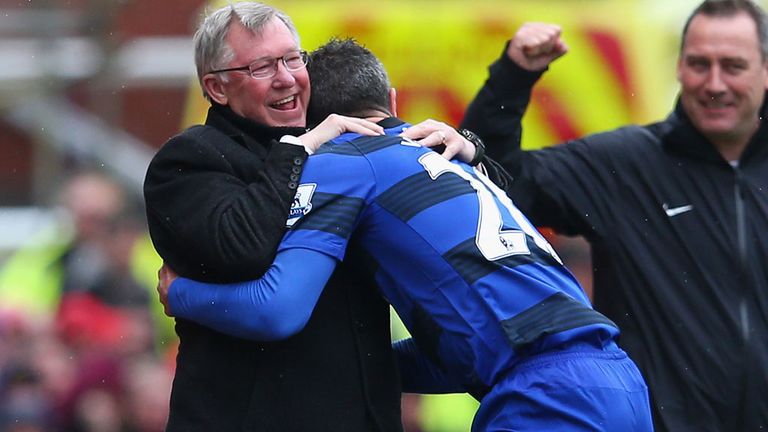 Van Persie celebrated breaking his 10-game goal drought at Stoke on Sunday by racing to the dugout and leaping into the arms of stunned United manager Sir Alex Ferguson.
A shaken, but clearly delighted, Ferguson was left spluttering that: "He nearly killed me, he forgets that I'm 71."
The Dutchman's reaction has been the chief topic of conversation in the United dressing room with the £24million striker becoming the subject of some serious ribbing from his Old Trafford team-mates.
However, Evra says he would never dare repeat the celebration.
"No chance. Never," said the France defender. "Maybe I will do it with my team-mates. But not with the gaffer. He is older.
"Imagine I go in too strong against him. He could fall, then he might sack me. I will never do that."
"Robin has had a lot of stick from us," added Evra. "It was nice. I could see a lot of love and emotion.
"It is the first time we saw that. Robin can tell you, for two or three days we have been getting at him. It is good to see love like that on the pitch sometimes."