Forgotten Manchester United forward Bebe says price-tag not his fault
Bebe insists he does not know whether it was fair or not that Manchester United paid so much money for him.
Last Updated: 18/04/13 9:20pm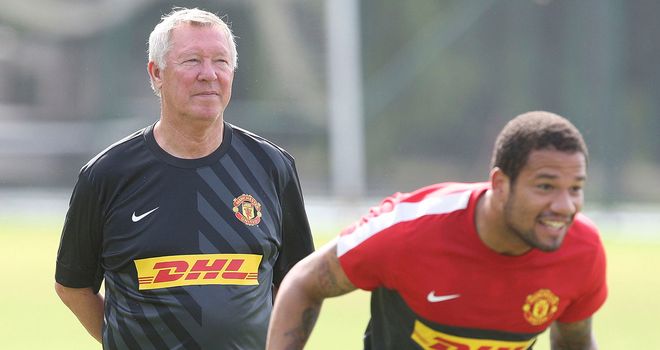 The 22-year-old forward joined United in 2010 when they paid Vitoria Guimaraes over £7million - which was just weeks after he had joined them on a free transfer.
Bebe's move has long been questioned, and he admits he did not know why United paid the fee - although he thinks his attributes did lend him to the English game.
"The two months I had with Guimaraes were perfect," he told Maisfutebol.
"I do not know if my value was fair or not, but I know that Mr Ferguson trusted the information that was passed on about me.
"I know that I am capable of making a difference with my drive and pace, and in English football this is fundamental and maybe Mr Ferguson looked at this."
Asked if Ferguson was as intimidating as many perceive him to be, the 22-year-old said not and revealed the Scot only gets on at a player if he thinks he can offer more.
"Not at all, he criticises a player to help him, if he feels that player can achieve more," he continued.
"For example, with Nani this often happens - Mr Ferguson often finds fault with him, probably because he feels he could be at the same level as Cristiano Ronaldo."
Bebe did admit that he cut his hair shortly after arriving on Ferguson's behest.
"He did advise that [to get his haircut] yes, I went into his room and he looked at me - of course it was cut on the same day, although he didn't recognise me afterwards."
Bebe, who has made a total of seven appearances for United since joining three-years ago, is currently on-loan at Rio Ave back in his native Portugal