Manchester United winger Ashley Young to miss rest of season with ankle injury
Manchester United's England winger Ashley Young will miss the remainder of the season due to injury.
Last Updated: 19/04/13 1:02pm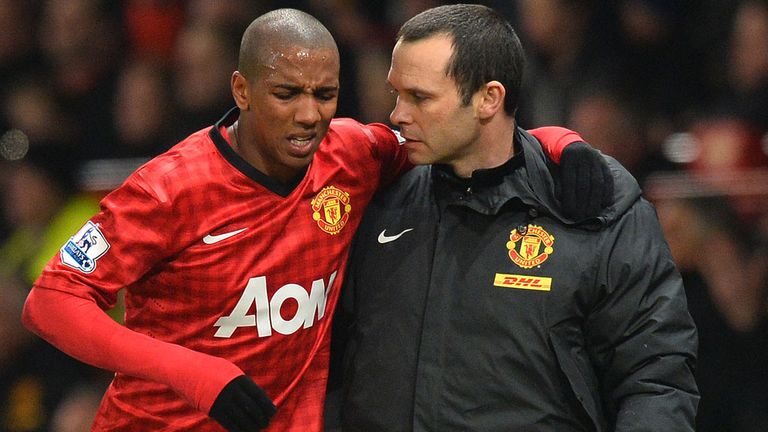 The 27-year-old hurt his ankle against Manchester City two weeks ago and it was initially suggested that he would only be out of action for a fortnight.
However, manager Sir Alex Ferguson told MUTV on Friday morning: "We have bad news on Ashley, he is out for the season unfortunately.
"It is a bad blow. We thought two or three weeks but we took him down to a specialist in London on Wednesday and the prognosis is not very good at all.
"We are going to lose him for the season."
England have friendlies scheduled against Republic of Ireland on 29 May and Brazil on 2 June but it remains to be seen whether Young will be fit in time.
He will have been out for almost two months by then, capping an unlucky season for the wide man, who has now lost significant time due to injury on three separate occasions.
United's next fixture is at home to Aston Villa on Monday and Ferguson is hoping to have a fairly fit squad to choose from, despite a midweek draw at Upton Park which featured several robust challenges.
"There are a few bumps and bruises from West Ham on Wednesday," said Ferguson. "Nemanja Vidic has a beautiful bruise on his cheek bone.
"I am quite happy to get out of that war zone without a serious injury."