Robin Van Persie plans to keep number 20 shirt at Man Utd next season
Robin van Persie intends to stick with the number 20 shirt this season despite being offered the number nine.
Last Updated: 05/05/13 10:36am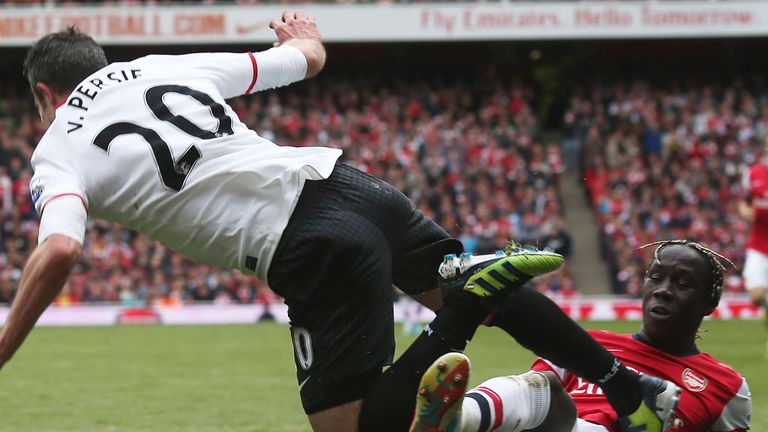 Dimitar Berbatov was still wearing the coveted shirt when Van Persie arrived at Manchester United last summer but soon moved to Fulham so the Dutchman now has the option to switch.
But the Premier League top scorer has several reasons for wanting to keep his current shirt after helping Manchester United to their 20th title this season.
"I think I'll keep it," Van Persie told United Review.
"I have the option to take number nine but I don't think I will do that. I'll stick with what is right and what feels good.
"Also, I don't want to be harsh on the fans who have got number 20 on their kit. I don't want them to have to buy a new shirt.
"It's been a good number for me and now I can at least celebrate the 20th trophy for another year. I'll stick with it."