Premier League: Sam Allardyce pays tribute to Sir Alex Ferguson
Sam Allardyce doubts a manager of the like of Sir Alex Ferguson will be seen again.
Last Updated: 08/05/13 11:13pm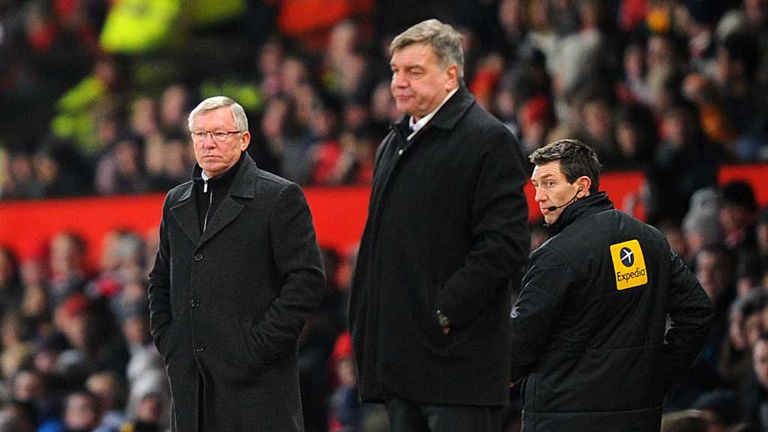 Ferguson confirmed on Wednesday that he will be retiring at the end of the season after enjoying over 26 years in charge at Old Trafford.
The Scot won 13 Premier League titles and two UEFA Champions League crowns, in addition to multiple other trophies, having also tasted great success in his previous post at Aberdeen.
Everton boss David Moyes is the hot favourite to take over at United and Allardyce has paid a glowing tribute to Ferguson.
"What a fantastic career he's had for Manchester United and for Aberdeen, and for places like that," Allardyce told Sky Sports News.
"What an outstanding job he's done. It's unlikely we'll see anybody of the likes of Alex Ferguson as a football manager lasting so long ever again.
"He took on the mantle where Sir Matt Busby left off and probably achieved even more than that.
"It is just an outstanding achievement for him and everybody at Manchester United, and of course his family."