Sir Bobby Charlton 'delighted' at appointment of David Moyes at Manchester United
Former Manchester United striker Sir Bobby Charlton has given his backing to new manager David Moyes.
Last Updated: 10/05/13 12:32am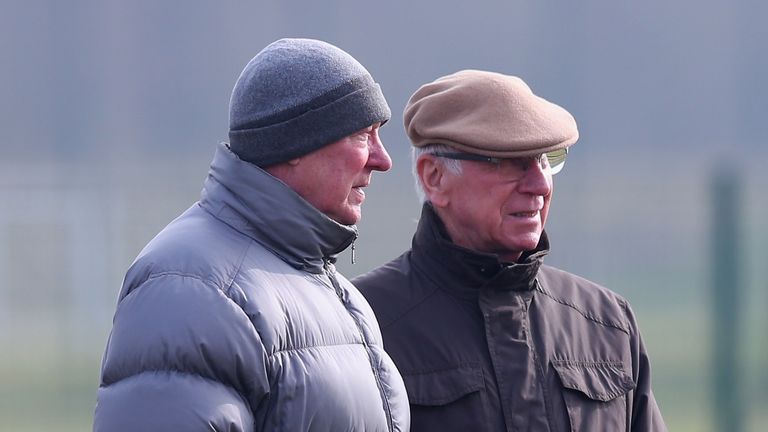 After Sir Alex Ferguson confirmed his retirement following 26 years in charge, Old Trafford chiefs swiftly turned to another Scot to lead a new era.
And United legend Charlton believes Moyes' strength of character and commitment to the long-term make him the right man for the job.
"I have always said that we wanted the next manager to be a genuine Manchester United man," said Charlton.
"In David Moyes, we have someone who understands the things that make this such a special club.
"We have secured a man who is committed to the long-term and will build teams for the future as well as now. Stability breeds success.
"David has tremendous strength of character and recognises the importance of bringing young players through and developing them alongside world class talent.
"At United, I think David will be able to express himself.
"I am delighted he has accepted and I'm looking forward to working with him."
United co-chairmen, the Glazer brothers, also welcomed Moyes to Old Trafford on Thursday, paying tribute to the Everton manager.
Joel Glazer said: "I am very pleased David has agreed to lead Manchester United into the future.
"His hard working style and steely determination are characteristics we value at the Club. He has impressed as a coach for many years now and we strongly believe he will be able to take up from where Alex is leaving off by continuing this Club's tradition of flair football played by exciting, world class players."
And Avie Glazer added: "The search for a new manager has been very short. Alex was very clear with his recommendation and we are delighted that David has agreed to accept the job.
"He comes to us with excellent credentials and a strong track record. I know he is keen to get started and Ed will be sitting down with him as soon as the season is over to discuss plans for the summer and beyond."