Nemanja Vidic expects success under new Manchester United manager David Moyes
Manchester United captain Nemanja Vidic has backed "winner" David Moyes to achieve success at Old Trafford.
Last Updated: 10/05/13 2:31pm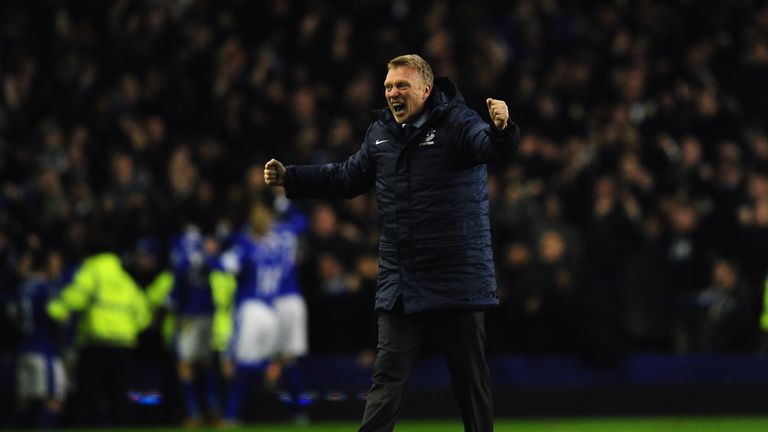 Sir Alex Ferguson's successor will arrive on a six-year contract this summer with the daunting task of replacing a man who delivered 13 Premier League titles in 20 years.
Vidic has five winners' medals to go with one from the Champions League, and the defender has every confidence he will add to his haul under Moyes.
He said: "I'm looking forward to working with David and I believe I will have the same success I had with Sir Alex.
"David and Sir Alex share some similarities - they are very passionate, they are both winners and you can see the way they approach the games and how they run things.
"David Moyes did a great job with Everton. He is a man who gets his players to work hard and show discipline.
"He did that well with Everton because in the last few years they've been successful in getting into the top six."
Great honour
Moyes himself is honoured to have been given the chance to fill Ferguson's mighty shoes.
Although he will officially take up his post at the beginning of July, Moyes' work will start before then, with meetings planned with chief executive elect Ed Woodward to discuss their joint strategy going forward, having been given the strongest possible backing Ferguson.
"It is a great honour to be asked to be the next manager of Manchester United," said Moyes.
"I am delighted Sir Alex saw fit to recommend me for the job. I have great respect for everything he has done.
"I know how hard it will be to follow the best manager ever, but the opportunity to manage Manchester United isn't something that comes around very often.
"I am really looking forward to taking up the post next season."
Vidic's United team-mates Rio Ferdinand and Michael Carrick were the first to welcome the appointment of Moyes and paid tribute to his success at Everton.
Honest man
Ferdinand, who has played under Ferguson for over a decade at Old Trafford, said: "It was important the club made a decision quickly and got it all sorted before people could start making rumours.
"The club have acted impeccably in that respect.
"It's great to see the new manager coming in, we've never had a problem with him here at United, he's a very honest man from the players you speak to and he's done a fantastic job at his previous club Everton.
"I'm sure he'll be very, very open and sympathetic to the traditions of the club and try and continue that and not come in and try and make crazy changes in terms of the whole characteristics of the club."
United and England midfielder Carrick has also been impressed by Moyes' work at Everton and is eagerly awaiting the start of a new era.
"He's done a terrific job at Everton," he said.
"He's been there a long time and has had great success with the resources he's had. It's obviously a big change because this club's been run for so long by one person.
"I'm really looking forward to meeting him and getting good training in pre-season and looking forward to a good future.
"He's honest and fair to his players as far as I'm aware. He sets high standards just as he expects high standards of ourselves."