Roy Hodgson respects Alex Ferguson's decision to retire as Man Utd manager
Roy Hodgson is disappointed outgoing Manchester United boss Alex Ferguson has retired but fully respects his decision.
Last Updated: 10/05/13 6:19pm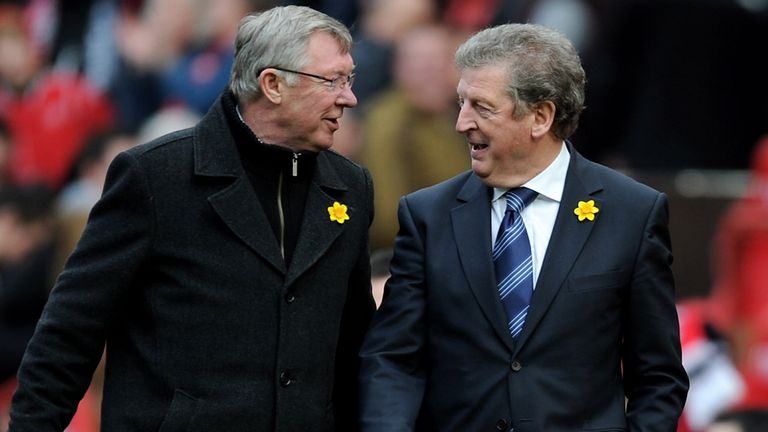 Tributes have poured in for Ferguson this week following the announcement of his impending retirement from the dugout after 26 trophy-laden years at Old Trafford.
While Hodgson thinks the 71-year-old still had the energy and enthusiasm to continue as a manager, he respects his decision and believes he will still have a big role to play in football.
The England boss told Sky Sports News: "Personally a bit disappointed because I've always enjoyed him being there and I know that he's still got all the energy and the enthusiasm necessary but I fully respect his decision.
"And so many tributes have been paid to him it's almost impossible to add to it - all I can say is that everything that has been said is so fully deserved.
"We're not going to see his like again, no one's ever going to get even remotely close to what he's achieved in football with Manchester United.
"And if anyone deserves to step away now with yet another championship under his belt, yet another trophy to enjoy maybe a little bit of time with his wife and his family and to pursue other interests, its Sir Alex.
"But I'm pretty sure we'll still see him involved in football as well. I'm sure David Moyes will appreciate his help, we at the LMA will certainly appreciate his help and I personally, from a personal view point, I'm looking forward to sharing a glass of red wine with him in a boardroom here and there across the country where he'll now maybe be a bit more relaxed than he was able to be on the touchline because us coaches, we cannot be relaxed on the touchline, boardrooms are a bit easier!"